A group of rioters has confessed to their role in the horrific killing of a member of Iran's Basij volunteer force during recent foreign-sponsored unrest in the northern Iranian province of Gilan, recounting the circumstances surrounding his murder.
According to Iranian media outlets, Hamid Pournorouz was stabbed to death several times after armed rioters barged into his house in the city of Lahijan, located 384 kilometers (238 miles) north of the capital Tehran, on November 3.
The 40-year-old victim was murdered in cold blood in front of his young daughter, an eyewitness to the cruelty. 
One of the rioters, a 27-year-old man, in his confession published by Mehr news agency said he was in the streets with a crowd of rioters on the day of the horrendous crime, adding that he and other people then ran into the back alley.
Soon after that, he saw two people aboard a Paykan pickup who were carrying two sacks full of Molotov cocktails.
People were coming by to get petrol bombs, he added, before a group of rioters started banging on the door of a house and forcing it open.
A guy in the crowd then shouted "I forced the door open! Come inside!"
It was when rioters entered the house, of whom some stabbed Pournorouz as his panic-stricken daughter was looking on.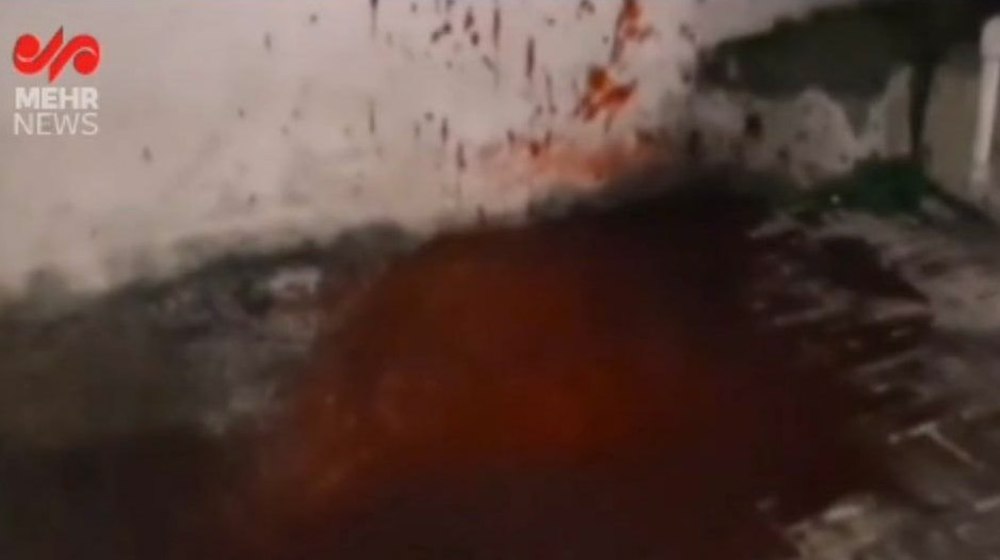 The rioters were full of remorse as they recounted the circumstances surrounding the brutal murder of the young Basij member.
Foreign-backed riots have hit various Iranian provinces since 22-year-old woman Mahsa Amini died at the hospital on September 16, three days after she collapsed at a police station.
An investigation attributed Amini's death to her underlying medical condition, rather than alleged beatings by the police.
The violent riots over the past few months have claimed the lives of dozens of people and security forces, while terrorist attacks across the country.
In the last two months, armed rioters backed by the West have set fire to public property and tortured several Basij members and security forces to death.
In late October, a Daesh-affiliated terrorist attacked the Shah Cheragh shrine in the southern province of Fars before the evening prayers, killing at least 15 pilgrims — including a woman and two children — and injuring 40 others.
At least seven people were also killed after terrorists opened fire at people and security forces at a crowded market in Khuzestan province's Izeh around sunset on November 16.