Moscow says the administration of US President Joe Biden is "obliged" to answer if Washington was behind reported gas leaks on the Nord Stream pipelines that run from Russia to Europe.
"Biden is obliged to answer the question of whether the US carried out its threat," Russia's foreign ministry spokeswoman Maria Zakharova said Wednesday.
"On February 7, 2022, Joe Biden said that Nord Stream would be finished if Russia invaded Ukraine."
Zakharova posted a video of Biden saying "we will bring an end" to Nord Stream 2 if Russian tanks cross Ukraine's border.
"A statement of intent was backed by a promise. We must be responsible for our words... Europe must know the truth," she stressed.
Earlier on Wednesday, the Kremlin spokesman Dmitry Peskov said accusations Moscow was behind the gas leaks were "stupid and absurd." He pointed to the "huge profits" for US LNG suppliers who have "increased their supplies by several times."
"They are very interested in getting super-profits in the future," Peskov said.
Moscow is "extremely concerned" about recent damage sustained by the two Nord Stream gas pipelines linking Russia and Europe in the Baltic Sea.
Three unexplained gas leaks, preceded by two explosions, occurred on the Baltic Sea's Nord Stream 1 and 2 pipelines on September 26. Both pipelines were severely damaged off the coast of the Danish island of Bornholm.
In a statement Wednesday, the Russian embassy in Denmark said the leaks were an act of "sabotage against the energy security of Russia and Europe."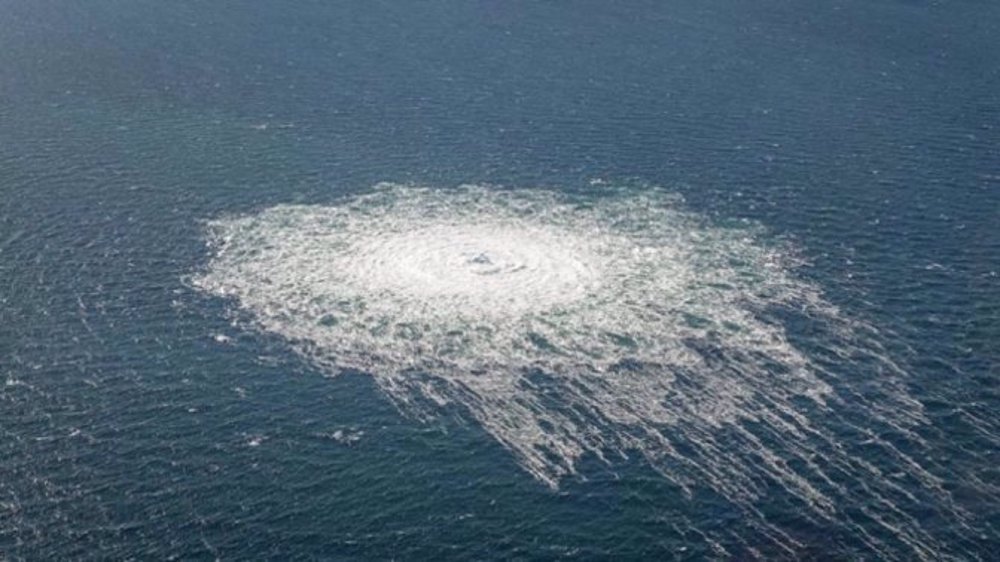 Meanwhile, Radoslaw Sikorski, a European Parliament member and a former Polish foreign minister, thanked the US for damaging the Nord Stream.
"A small thing, but so much joy. Thank you USA," Sikorski tweeted on Tuesday, alongside a photo of the massive gas leak in the waters of the Baltic Sea.
Russia's deputy ambassador to the United Nations, Dmitry Polyanskiy, thanked Sikorski for "making it crystal clear who stands behind this terrorist-style targeting of civilian infrastructure!"
The pipelines, operated by Russian gas giant Gazprom, are not currently in operation, but they both still contain gas.
Germany has previously accused Russia of wielding energy as a weapon amid tensions over the war in Ukraine. Russia denies the accusation and blames the West for gas shortages in Europe.
Ukraine has long opposed the Nord Stream pipelines, arguing they were designed to weaken its position as one of the main conduits for Russian gas into Europe.
Russia says to capture entire Donetsk region
Also on Wednesday, the Kremlin said in a statement its "special military operation" in Ukraine must continue at least until the capture of the entire east Ukraine's breakaway Donetsk region. "Therefore it is necessary, as a minimum, to liberate the entire territory of the Donetsk People's Republic ( DPR)."
Russia has framed its military campaign in Ukraine as necessary to protect Russian-speakers in Ukraine's eastern Donbas region, of which Donetsk makes up half, from "genocide" by Ukraine. Though Russia already controls almost all of Luhansk region, the other half of the Donbas, it holds only around 60% of Donetsk region.