The Islamic Republic of Iran Army has started a large-scale drone drill, which features scores of cutting-edge reconnaissance and combat drones, and covers strategic waters of the Persian Gulf and the Sea of Oman, all four corners of the country and its central part.
Vice Admiral Seyyed Mahmoud Mousavi, Deputy of Army Operations and Spokesman for the Army's 1401 joint drone exercise said on Wednesday that surveillance drones operated by the four units of the Army, namely the Ground Force, Navy, Air Force and Air Defense Force, successfully carried out their intelligence-gathering and patrol missions on the first day of the two-day drill.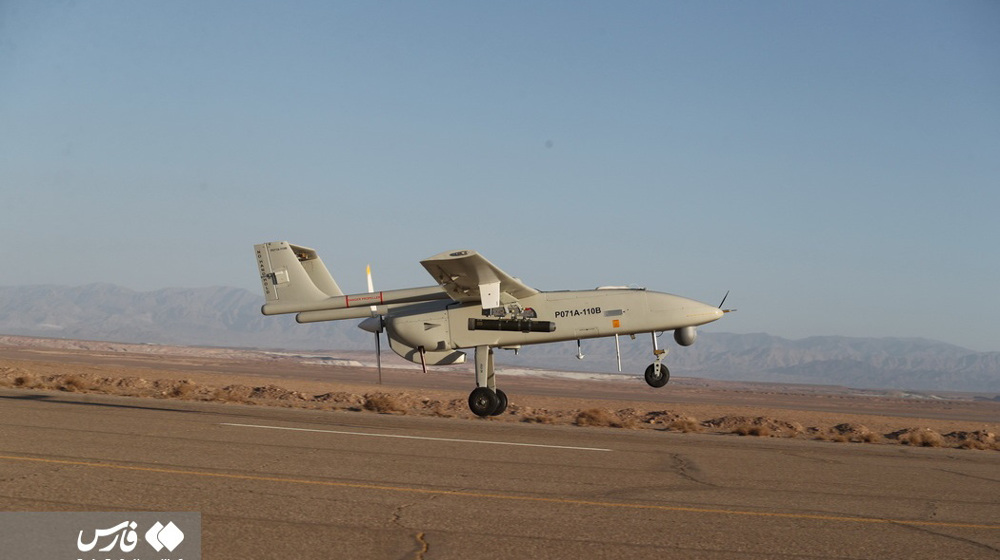 He added that homegrown Yasir, Sadeq (Sincere), Yazdan and Ababil-3 tactical surveillance unmanned aerial vehicles, Pelican vertical takeoff and landing (VTOL) naval drone, in addition to Mohajer-6 ISTAR aircraft were flown from different bases across Iran and monitored the country's frontiers.
The aircraft, he added, successfully identified designated targets in the general zone of the exercise as well as international waters.
"Due to the expansion of unmanned aerial capabilities, execution of various and numerous drone missions and the need to coordinate such flights, the Army has as set up a command and control network for the drone operations," Mousavi said.
"This exercise exhibits only a small fraction of the achievements made by the Islamic Republic of Iran Army in connection with domestically-developed drones," he pointed out.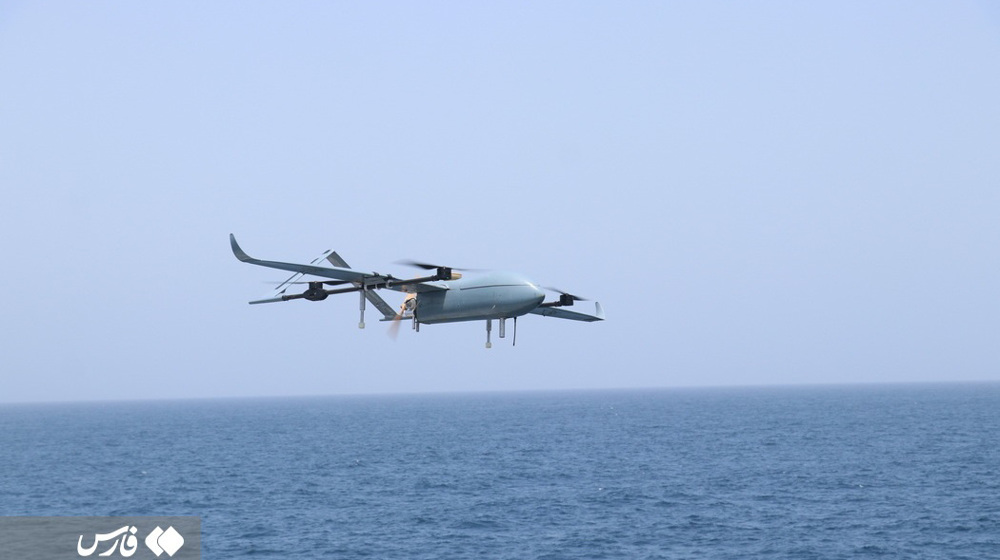 On Tuesday, Deputy Chief of the Iranian Army for Coordination Rear Admiral Habibollah Sayyari said more than 150 new advanced drones will be flown in the drill.
The drones, he said, have been manufactured by the Army and the Defense Ministry in cooperation with local knowledge-based companies.
"The accuracy and power of weapons, the capabilities of guidance and control systems and the combat capabilities of drones are among the things that will be tested and evaluated in this exercise," Sayyari said.
"This is the first time that a joint drone exercise is conducted at the level of the four forces of the Islamic Republic of Iran's Army and the country's joint air defense base," he added.
Iranian military experts and technicians have in recent years made substantial headways in manufacturing a broad range of indigenous equipment, making the armed forces self-sufficient in the arms sphere.
Iranian officials have repeatedly underscored that the country will not hesitate to strengthen its military capabilities, including its missile power, which are entirely meant for defense, and that Iran's defense capabilities will be never subject to negotiations.
Leader of the Islamic Revolution Ayatollah Seyyed Ali Khamenei has repeatedly called for efforts to maintain and boost Iran's defense capabilities, hitting back at the enemies for disputing the country's missile program.