A former detective in Louisville, Kentucky has pleaded guilty to providing false information to obtain a search warrant that led to the killing of Breonna Taylor, a Black woman, in 2020.
Kelly Goodlett pleaded guilty to one count of conspiracy on Tuesday in a federal court, becoming the first officer to be held criminally responsible for the raid.
Goodlett admitted to conspiring with another ex-detective, Joshua Jaynes, to falsify the warrant and to making untrue statements to cover up the fake affidavit.
Goodlett faces up to five years in prison, a fine of 250-thousand dollars and three years of supervised release.
She was one of four former Louisville Metropolitan Police Department detectives charged by the US Justice Department on Aug. 4 for their involvement in the raid that killed Taylor in her home.
Goodlett, Jaynes and current Sergeant Kyle Meany were facing federal charges for falsifying the warrant. A fourth officer, former detective Brett Hankison, was charged with using excessive force by opening fire during the raid.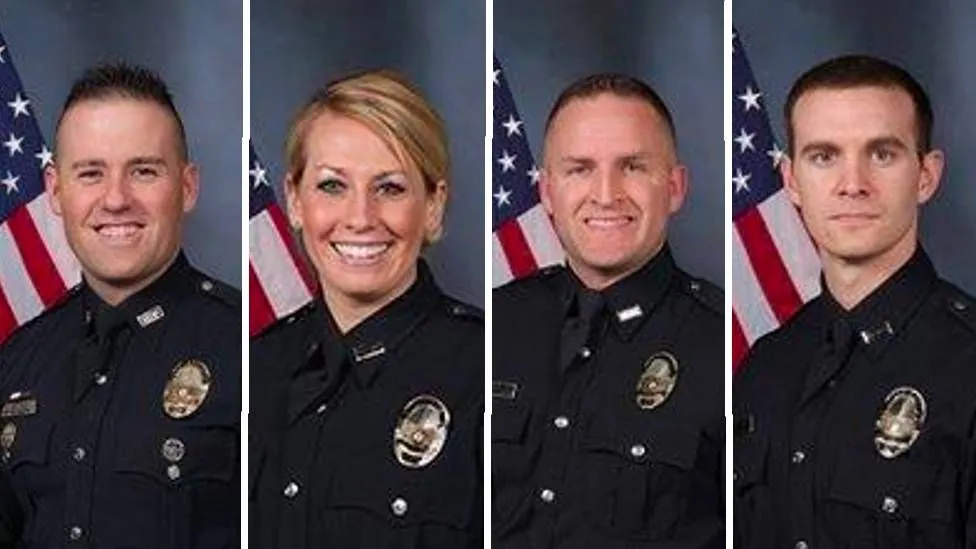 Taylor, 26, was shot six times in her Louisville home during the botched drug raid on March 13, 2020.
Officers broke down her door and opened fire, shooting 32 rounds after Taylor's friend shot at them once, saying later he had thought they were intruders.
The killing of Taylor, along with the killings of George Floyd and Ahmaud Arbery, among others, fueled a wave of protests over police violence against people of color.