The United States military has commented on its latest planned weapons and ammunition delivery to Ukraine, noting that more rockets will be supplied to Kiev forces to strike more Russian targets at farther distances. 
RT reported on Tuesday that the US appeared to be reluctant to supply further HIMARS (High Mobility Artillery Rocket System) rocket launchers to Ukraine, and instead, it planned to supply Kiev forces with just more rockets, not launchers. 
"We sent 16 HIMARS systems, which is actually quite a lot," US Undersecretary of Defense Colin Kahl pointed out during a briefing on Monday, adding that the US focus was now on providing ammunition for the rocket launchers.
He noted that the UK had also provided Ukraine with three HIMARS units and that Germany has promised to send three more, for use in Kiev's conflict with Moscow.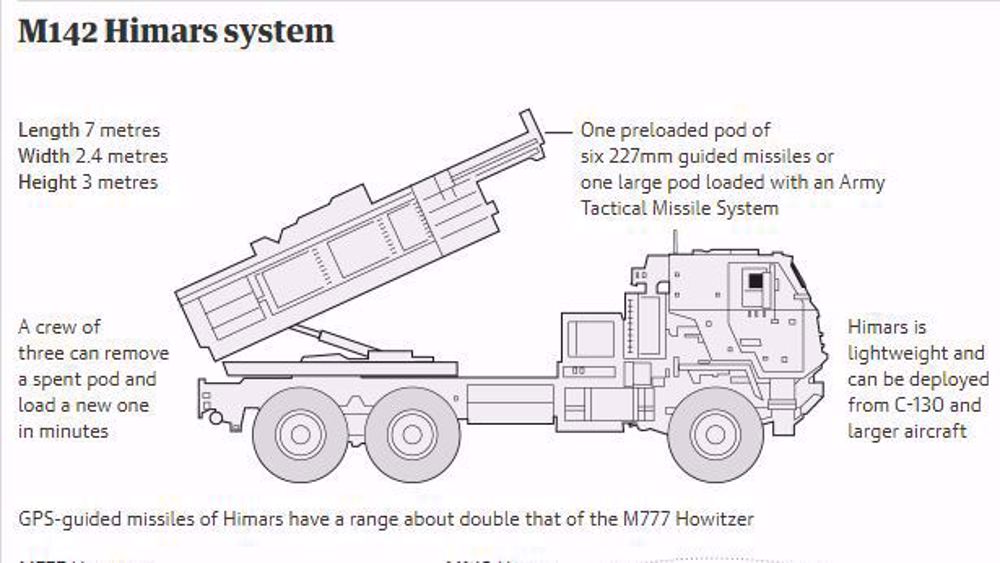 "So our assessment actually is that the Ukrainians are doing pretty well in terms of the numbers of [HIMARS] systems… And the same is true on the M777 howitzers front where really we've provided a very large number of systems," the undersecretary said.
"Right now the priority is to make sure that the Ukrainians have the ammunition to keep them in the fight," Kahl added.
Pentagon last week announced a $1 billion arms package for Ukraine including ammunition for HIMARS and National Advanced Surface-to-Air Missile Systems (NASAMS) as well as a number of vehicles.
The package constitutes the largest single military package to Ukraine via Presidential Drawdown Authority.
In total, the US has donated approximately $18 billion aid to Ukraine this year.
In this regard, former President Donald Trump criticized the Biden administration for providing massive military and financial aid to Ukraine amid Washington's own economic woes.
Speaking at a summit in Florida on Saturday, Trump claimed the US had "so far given more than $60 billion to Ukraine."
Trump said the Americans themselves were in dire economic straits and had too many problems of their own. He said the US was not in a position to hand money and weapons to Kiev.
Trump pointed out that the fiscal and military aid to Kiev would not change the situation on the ground in Ukraine which has now dragged on for five months.
"Russia has 35 times the firepower," said the former president.
Trump revealed that the US "has gone from the strongest that it has ever been… to perhaps the weakest, especially when you include recognition and respect from all around the world."
"We're not respected any longer by anybody," said Trump.