Australia's southeast has been hit by a rainstorm and floods, forcing thousands of residents to move to safer areas.
In Sydney, the country's biggest city and the state capital of New South Wales, torrential rain and damaging winds forced thousands of residents to evacuate on Sunday.
Roads across the city were cut off and authorities said at least 18 evacuation orders were in place in western Sydney which has a history of severe flooding.
New South Wales emergency services minister warned, "This is a life-threatening emergency situation."
"We are now facing dangers on multiple fronts -- flash flooding, riverine flooding and coastal erosion," Stephanie Cooke warned residents.
Cooke advised Sydney residents to be "prepared to evacuate at short notice."
She asked residents living along the coast within a 500-kilometer parameter north and south of Sydney to cancel their school holiday travel plans and take heed of the extreme weather situation.
The Bureau of Meteorology said the rainstorm will be potentially leading to flash floods and landslides along the east coast region from Newcastle to Bateman's Bay, with the downpour expected to increase over the next two days.
Sydney's water authorities said the heavy rains caused the city's main dam, Warragamba Dam, to spill overnight.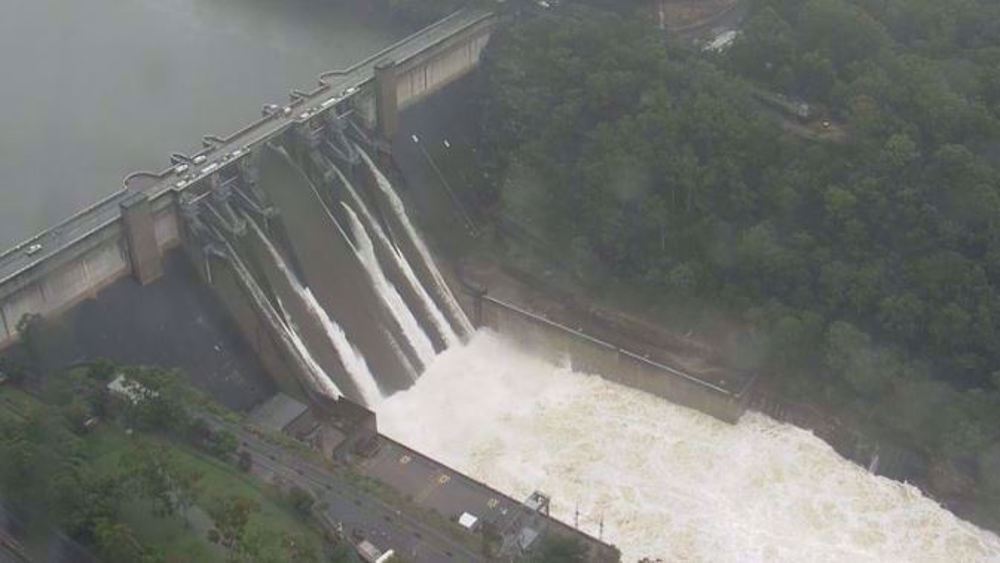 "There's no room for the water to remain in the dams ... The rivers are flowing very fast and very dangerous," State Emergency Service Commissioner Carlene York said.
In the past 24 hours, 29 people have been rescued from flooded areas. One of those rescued had been clinging on to a pole for an hour before rescue workers arrived at the scene.
Australia has been at the sharp end of climate change with extreme weather including downpours, droughts and wildfires becoming more frequent and severe as global weather patterns change.