The United States and South Korea have conducted their first joint military exercises in over four years involving an American aircraft carrier in waters off Okinawa.
The three-day drills, conducted in international waters off the Japanese island of Okinawa and scheduled to end on Saturday, are aimed at "bolstering the allies' mission capabilities against North Korea's provocations," said South Korea's Joint Chiefs of Staff (JCS) in a statement on Saturday.
According to the JCS, the drills include air defense, anti-ship, anti-submarine, and maritime interdiction operations.
The Korean fleet, the statement read, is made up of the 14,500-ton Marado amphibious landing ship, the 7,600-ton Sejong the Great destroyer, and the 4,400-ton Munmu the Great destroyer. The vessels are on their way to Hawaii to participate in a US-led multinational maritime exercise set to begin in late June.
As for the US Navy, it mobilized the nuclear-powered aircraft carrier USS Ronald Reagan, the cruiser USS Antietam, the Aegis-equipped USS Benfold, and the replenishment tanker USNS Big Horn, the JCS added.
"Through the combined strike group exercise, South Korea and the United States have solidified the determination to respond to any provocations by North Korea sternly," the JCS's statement read.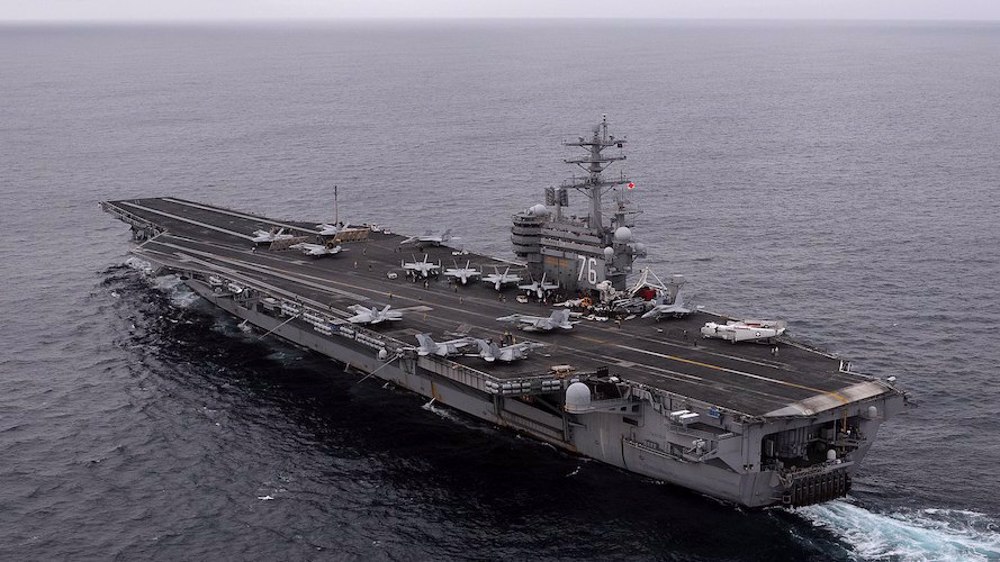 The South's military said the drills demonstrated what bit called Washington's commitment in providing "extended deterrence" to Seoul, referring to the White House's commitment in providing a full range of its military capabilities to defend its ally, particularly against North Korea.
"The exercise consolidated the two countries' determination to sternly respond to any North Korean provocations, while demonstrating the US commitment to provide extended deterrence," the JCS stated.
The joint military drills come amid signs that Pyongyang is gearing up to conduct a nuclear test for the first time in almost four years.
North Korea, which has been under rounds of crushing UN sanctions since 2006 over its nuclear and ballistic missile programs, has ramped up its missile launches this year, conducting more than a dozen weapons tests, including of an intercontinental ballistic missile (IBM) at full range for the first time since 2017.
Former US President Donald Trump attempted to court Pyongyang. But even though he met with North Korean leader Kim Jong-un three times, he refused to relieve any of the sanctions in return for the several steps taken by Pyongyang toward denuclearization. That hampered further diplomacy between Pyongyang and Washington and prompted Kim to announce an end to a moratorium on the country's missile tests.