A sandstorm in Iraq has killed a person and hospitalized thousands more over respiratory ailments, the seventh in a month that also suspended flights for several hours.
"One death has been recorded in Baghdad," Iraq's health ministry spokesman Seif al-Badr said in a statement on Thursday, adding that hospitals have received no less than 5,000 cases so far.
Those hit the hardest were people suffering from chronic respiratory diseases such as asthma, and also the elderly who suffer in particular from heart problems.
According to the Iraqi official, the majority of the hospitalized people had since been discharged and most cases were of "medium or low intensity."
Badr's statement came as residents of six of Iraq's 18 provinces, including Baghdad and the vast western region of al-Anbar, saw a thick cloud of dust blanketing the sky when they woke up on Thursday, the seventh similar phenomena, recognized by ghostly orange clouds of choking dust, within a month.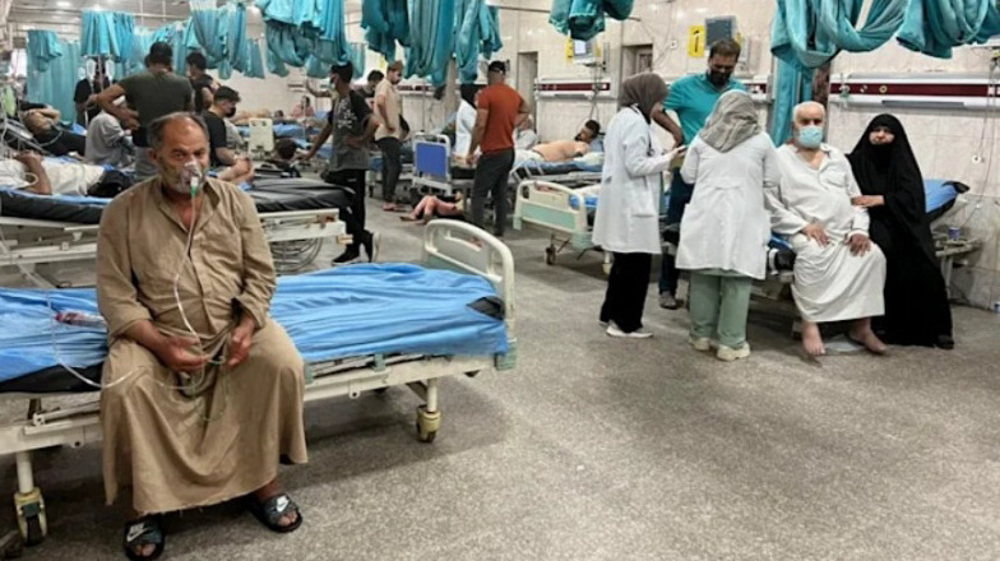 Dust and sandstorms have grown more frequent and intense in the Middle East in recent years, a trend that has been associated with overuse of river water, more dams, overgrazing and deforestation.
According to experts, the fine dust particles can cause health problems, including asthma and cardiovascular ailments, and spread bacteria and viruses as well as pesticides and other toxins.
In the western province of al-Anbar, whose hospitals received more than 700 patients with breathing difficulties on Thursday, and Kirkuk province in the north, authorities urged people not to leave their homes.
Dust and sandstorm is expected to grow more intense with worsening climate change as land is dried out faster and desertification is accelerated by higher temperatures and more irregular rainfalls.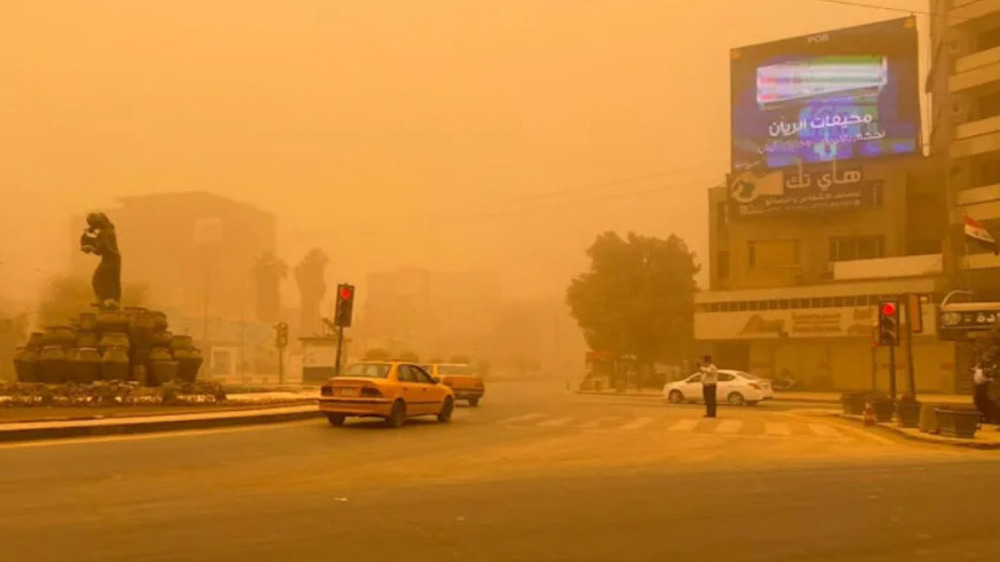 The World Bank has already warned that Iraq - a country of 41 million people - could suffer a 20 percent drop in water resources by 2050. 
According to Issa al-Fayad, an official with the environment ministry, the Arab country could face 272 days of sandstorms a year in the coming decades.
Sandstorms also cause economic damage by decreasing visibility, sometimes to near zero, closing airports and highways and damaging buildings, vegetation and solar panels.
Flights scheduled to depart overnight and on Thursday morning were suspended before resuming in the afternoon, when the dust began to clear.