Iran's Ambassador to Russia Kazem Jalali says Tehran and Moscow are discussing the possibility of recognizing cards using Russian Mir payment system.
"The issue is on the agenda, which we are discussing with our Russian colleagues," Jalali said at a press conference on Thursday.
Mir is a Russian payment system for electronic fund transfers established by the Central Bank of Russia under a law adopted on May 1 2017.
The system is operated by the Russian National Card Payment System (NSPK), a wholly-owned subsidiary of the Central Bank of Russia.
Over 50 percent of Russians are said to have at least one Mir bank card, and more than 25 percent of Russian financial transactions are carried out using this system.
Jalali further noted that Russia and Iran are also working to unify financial messaging systems that bypass the SWIFT interbank payment system.
"We are making efforts in this direction (connecting Iranian banks to the  Financial Message Transfer System (SPFS) of the Bank of Russia) in order to hold good events in this area in the future," he said.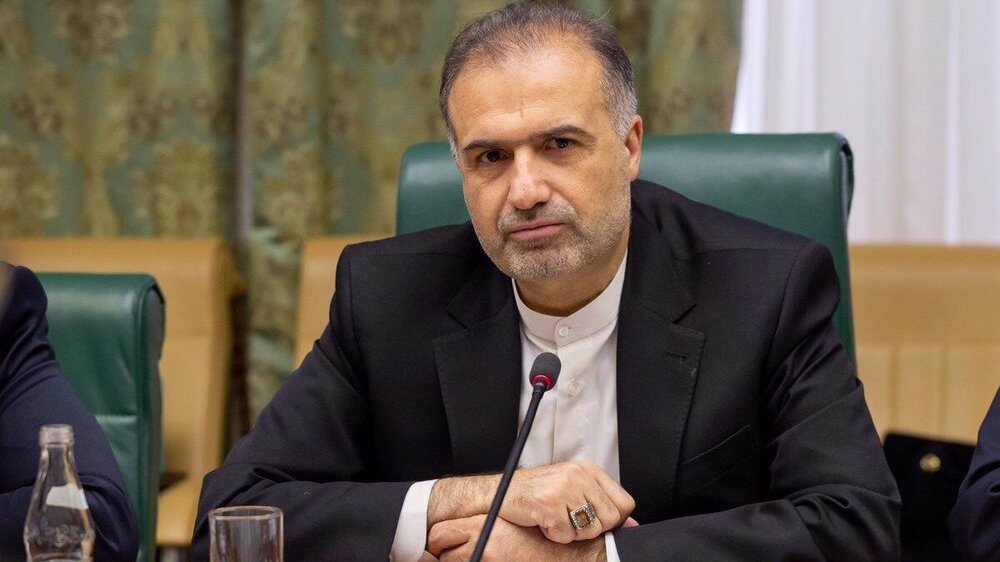 Following Russia's military operation in Ukraine on February 24, Western countries imposed a long list of sanctions on Moscow.
Iran and Russia which are both under US sanctions are seeking ways to have financial interactions independently from the US and its Western allies.
In his remarks, the Iranian diplomat said the eastern Russian city of Yekaterinburg can become a hub for developing relations between Iran and the central and eastern parts of Russia.
"We, as the Islamic Republic of Iran, are interested in developing relations with all Russian regions and using the opportunities that this great country has. But at present, our trade relations between Iran and Russia are exclusively concentrated in the west of Russia, in particular, in Moscow and St. Petersburg," Jalali said.
Iran, he said, does not have "a special presence in the center and east of Russia, although there are many potential transit opportunities there that could be used through Turkmenistan and Kazakhstan."
"We have studied this issue, and we see that the Sverdlovsk region and Yekaterinburg can become a hub for developing relations between Iran and the center and east of Russia," he said.
According to Jalali, the possibility of opening a diplomatic mission of Iran in the Urals is also being discussed.