Three people, including a civilian, have lost their lives as a Northrop F-5 light fighter jet operated by the Islamic Republic of Iran Air Force crashed in the country's northwestern province of East Azarbaijan.
Mohammad Baqer Honarbar, head of the crisis management organization of the province, said the incident took place at around 9 a.m. local time (0530 GMT) on Monday in the Yekehdokan neighborhood of the provincial capital city of Tabriz.
According to Tasnim news agency, the fighter jet crashed into Shahid Alipour Sports Hall on Monajjem Boulevard in Tabriz, killing the pilot and co-pilot.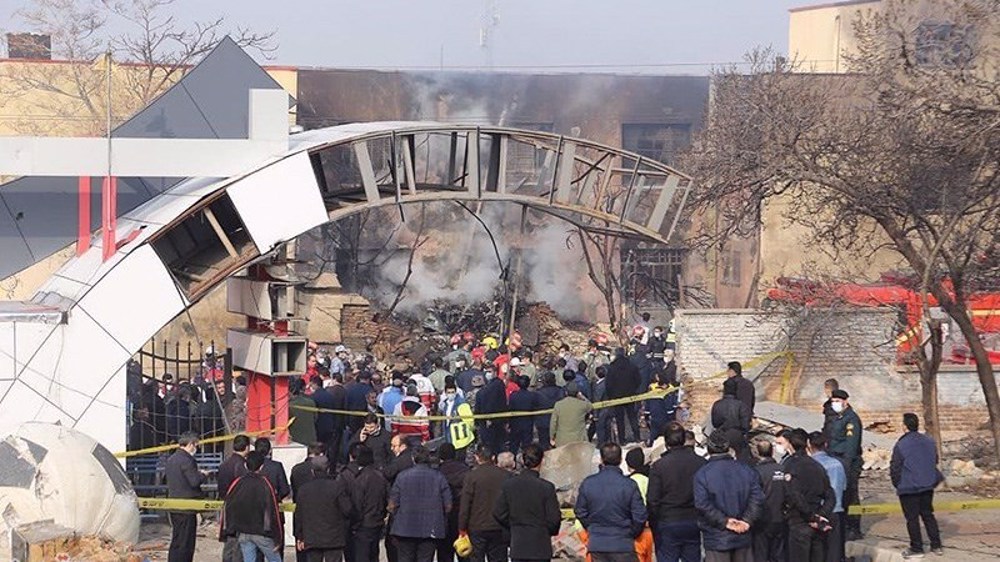 The driver of a passing vehicle also lost his life in the incident, IRNA said.
The accident was followed by a huge fire in the center, which required the intervention of the fire brigades. An investigation is underway to determine the cause of the crash.
Second Brigadier-General Reza Yousefi, commander of Shahid Fakouri Air Base in Tabriz, said the crashed jet had been used for training and suffered a technical problem on its final flight.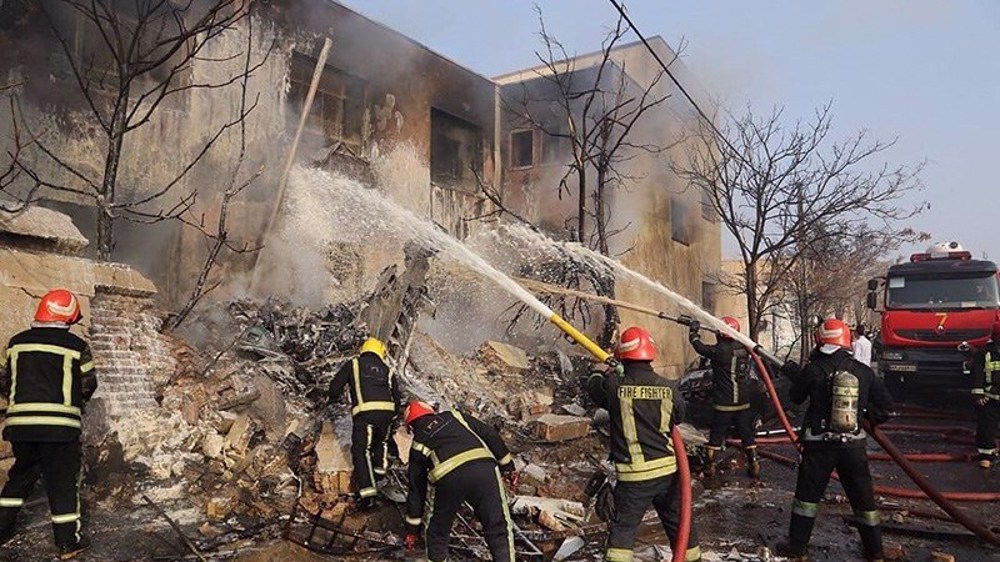 Yousefi said the pilots flew the jet to the vacant sports hall in an effort to avoid crashing into a nearby residential area.
The pilot and co-pilot "sacrificed themselves. They could have used the ejection seats, but they refused to do so. Instead, they headed for the sports hall to keep people safe," the senior Iranian military official noted.
---
Press TV's website can also be accessed at the following alternate addresses: