Former US President Donald Trump has rolled out his own social media application after he was banned by major platforms last year.
Truth Social was launched late Sunday and should be "fully operational" by late March, according to Devin Nunes, a former Republican congressman and Trump loyalist who heads Trump Media & Technology Group (TMTG), parent company of the social media platform.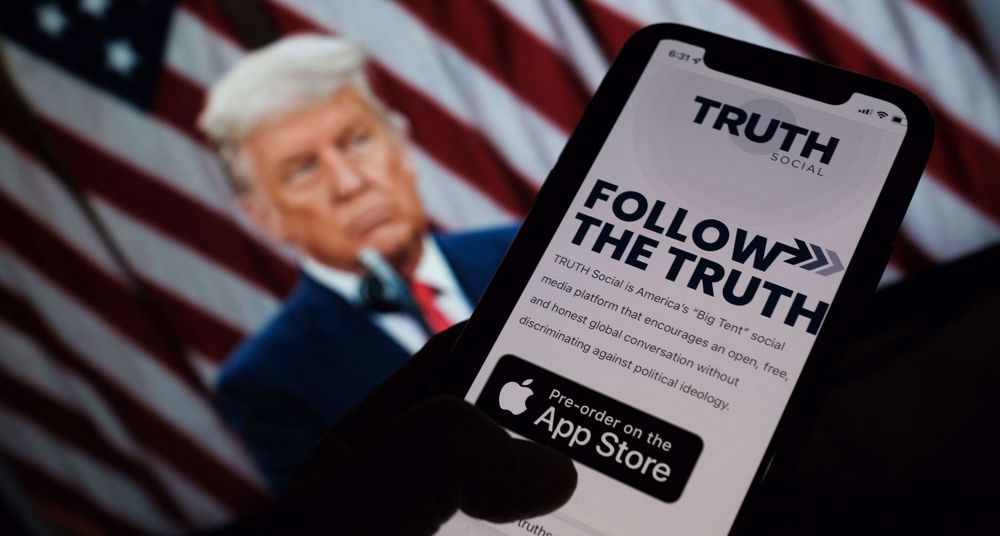 "This week, we will begin to roll out to people on the Apple App store," Nunes said.
"Our goal is, I think we're going to hit it, I think by the end of March we're going to be fully operational at least within the United States," he said.
The App Store was allowing visitors to pre-order Truth Social on Monday, the Presidents Day holiday in the United States.
Later Sunday, the app was reported as available to some of those who had pre-ordered.
"It's actually very moving for me to see people that are on the platform that have had their voice canceled," Nunes said.
The move comes after Trump was permanently thrown off Twitter after the company ruled that the then president's tweets leading up to the US Capitol attack on Jan. 6, 2021 violated its policy against glorification of violence.
Facebook and Youtube followed suit, suspending Trump's social media activities on their platforms for his provocative comments inciting the violence that led to the Jan.6, 2020 attack on Capitol Hill.
Media reports said Truth Social, also stylized TRUTH Social, looks a lot like Twitter; however, instead of using blue ticks to denote verified accounts, Trump's Truth Social app will use red ticks for this task.
Before being banned by US Big Tech platforms, Trump had been using his Twitter accounts constantly, both for presidential statements and to attack his political rivals.
Trump,75, who is currently facing multiple court investigations and lawsuits, including one over tax fraud in his family business and another for attempting to change the voting outcome after losing in the 2020 US presidential election to Joe Biden, has hinted he will seek the Oval Office again in near future.