Venezuelans have gone to the polls in regional and local elections, which include opposition candidates, amid a long political and economic crisis in the Latin American country.
Almost 95 percent of the polls were opened at 9 a.m. local time (1300 GMT) on Sunday, electoral commission president Pedro Calzadilla said, adding that a few centers saw delays due to voting officials arriving late.
Polls are expected to close at 6:00 pm local time (2200 GMT).
More than 21 million Venezuelans are eligible to participate. The voters are set to elect more than 3,000 state governors, mayors and city council members during Sunday's elections.  
Over 130 international monitors, mostly from the European Union, will be present at around 1,000 of the 14,400 voting centers to observe the elections.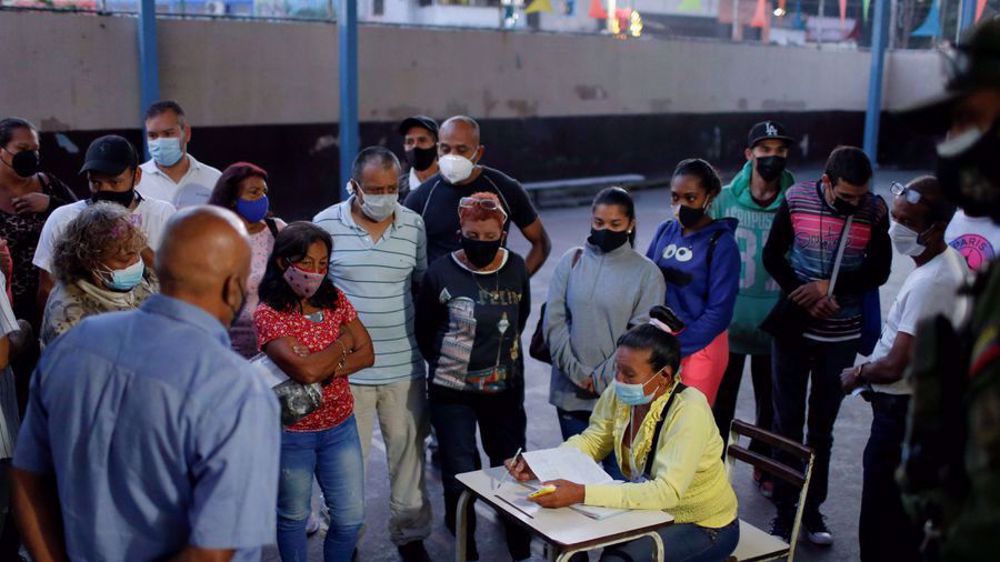 The observers will release a preliminary report two days after the vote, with the final report expected to take two months. They will remain deployed across the country until November 29.
The EU has not been present in Venezuela with an Election Observation Mission (EOM) for the past 15 years. The last times EU deployed Election Observation Missions to Venezuela was in 2005 and 2006.
The elections on Sunday represent a major challenge for electoral authorities and opposition politicians alike, as the latter return to compete for votes against the government of President Nicolas Maduro for the first time in four years.
If opposition candidates lose the four state governorships they won in 2017, they will lack a powerbase to launch a campaign for the 2024 presidential election.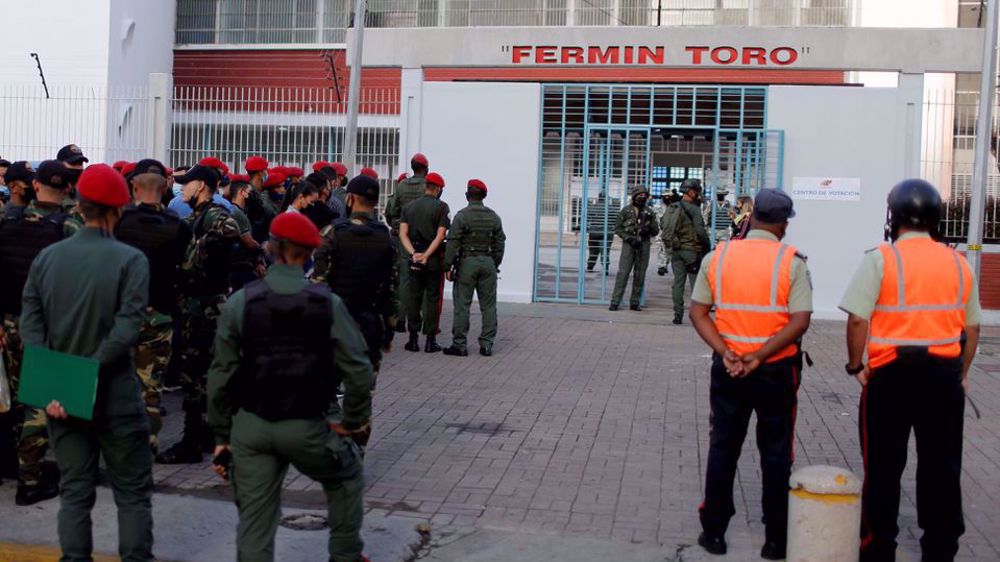 Back in September, Venezuela's main opposition parties announced an end to three years of boycotting election, saying they would participate in November polls.
They boycotted the 2018 presidential vote, which President Maduro won, and the 2020 legislative elections, in which the opposition lost control of Congress.  
The decision to end the boycott came after government and opposition representatives began a fresh round of talks in August, mediated by Norway and hosted by Mexico.
The talks were aimed at resolving the political crisis that plagued the Latin American country after US-backed opposition figure Juan Guaido unilaterally declared himself "interim president" in January 2019.
However, the talks faced a deadlock after a member of the governments negotiating team was arrested and extradited to the United States.
Washington has imposed several rounds of crippling sanctions against the oil-rich Latin American country in a bid to oust Maduro and replace him with Guaido.
The sanctions, which include illegal confiscation of Venezuelan assets abroad and an economic blockade, have caused enormous suffering to millions of people in the country.