Bahrainis have once again staged nationwide demonstrations in the tiny Persian Gulf kingdom to urge the ruling Al Khalifah regime to immediately release political prisoners, after a former detainee died of medical complications he sustained during his time in prison.
Bahrain's main opposition group, the al-Wefaq National Islamic Society, reported that demonstrators took to the streets in the Southern Sehla village, which lies on the outskirts of the capital city Manama, on Monday evening, waving national flags and chanting anti-regime slogans.
They voiced concerns over the alarming situation of the country's prisons and condemned Bahraini authorities' mistreatment of imprisoned activists. They also demanded the immediate release of all political inmates.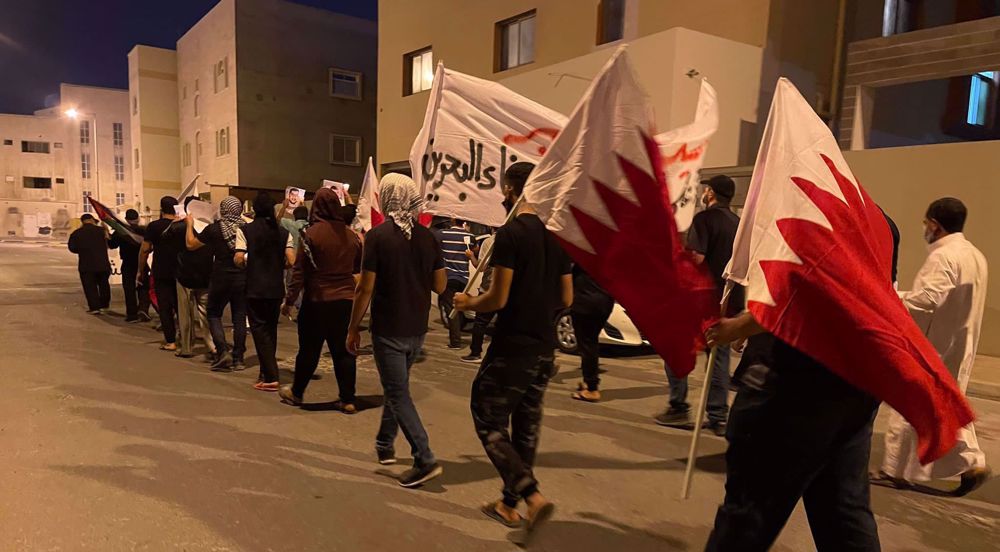 The participants held up pictures of former detainee Ali Qambar, who passed away earlier in the day after losing his battle with cancer, which he had developed as a result of neglect and torture in the Manama regime's detention centers.
They also expressed support for Bahrain's most prominent Shia cleric Sheikh Isa Qassim, whom the Bahraini regime has stripped of his nationality as he was one of the leaders of the popular uprising that took place in 2011.
Elsewhere in Nuwaidrat, Qambar's home village, a large number of local residents bid farewell to the deceased former Bahraini political prisoner.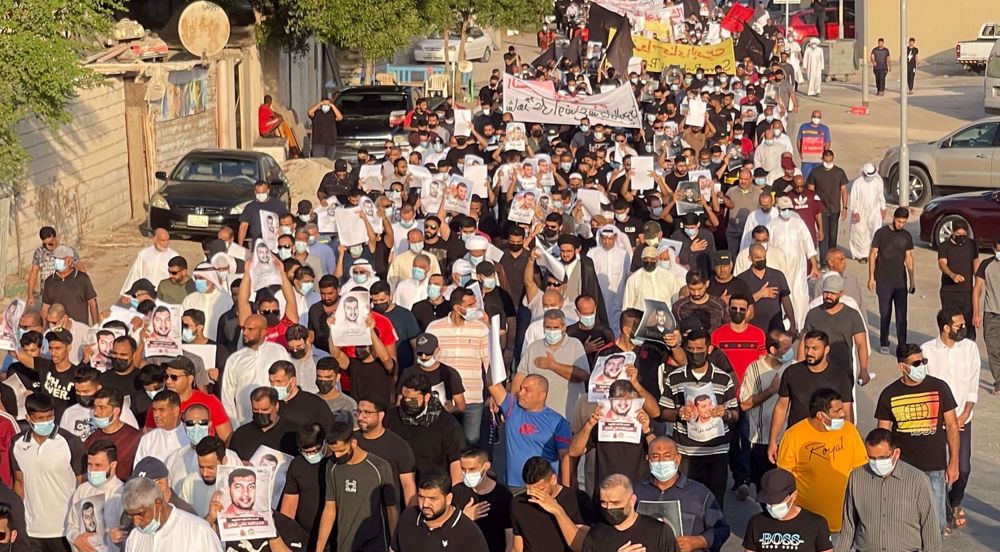 They condemned the Al Khalifah regime's brutal crackdown on dissent as they shouted anti-regime slogans.
Bahrain has come under pressure from human rights organizations over its prison conditions, including overcrowding, poor sanitation, and lack of medical care.
Back in April, Sheikh Qassim said drawing up a new constitution was the only way out of the political crisis in the protest-hit tiny kingdom, urging the regime in Manama to pursue an agreement with the Bahraini opposition instead of increasingly suppressing dissent.
Demonstrations have been held in Bahrain on a regular basis ever since a popular uprising began in mid-February 2011. 
The participants demand that the Al Khalifah regime relinquish power and allow a just system representing all Bahrainis to be established.
Manama, however, has gone to great lengths to clamp down on any sign of dissent.
On March 5, 2017, Bahrain's parliament approved the trial of civilians at military tribunals in a measure blasted by human rights campaigners as being tantamount to the imposition of an undeclared martial law countrywide.
King Hamad ratified the constitutional amendment on April 3, 2017.