The head of the World Trade Organization said on Tuesday that the low COVID-19 vaccination rate of around 4% in Africa was "devastating," adding that trade should help address vaccine inequity.
WTO director-general Ngozi Okonjo-Iweala's remarks came at the opening session of a Geneva-based trade event alongside South Africa's President Cyril Ramaphosa.
Ramaphosa said a waiver on patents was needed to save millions of lives during the pandemic.
"This is not the time just to be uni-dimensionally focused on profit. This is the time to save lives," Ramaphosa said.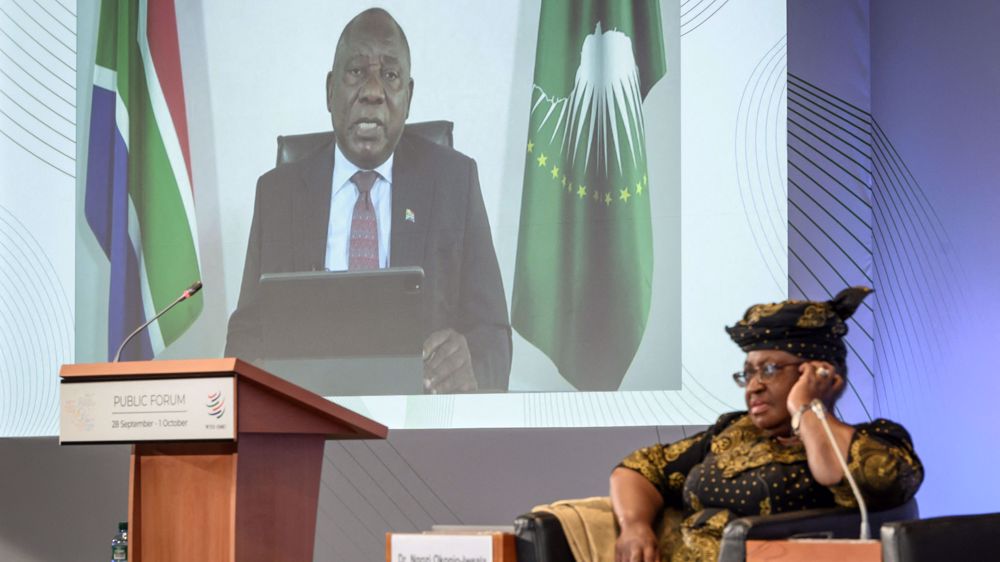 The WTO began discussions on a waiver to intellectual property rules for COVID-19 products about a year ago but several countries with strong pharmaceutical industries including host Switzerland remain opposed.
Speaking at the event, World Health Organization chief Tedros Adhanom Ghebreyesus said he expected all countries, including China, to collaborate in the second phase of a probe into the origins of the coronavirus after an initial mission to China.
He said he hoped that the next phase of studies would begin as soon as possible.
(Source: Reuters)
---
Press TV's website can also be accessed at the following alternate addresses: