Myanmar's shadow authority has called for an uprising against the ruling junta that seized power following a February coup, calling it 'a defensive war'.
Duwa Lashi La, the acting president of National Unity Government (NUG), said in a speech broadcast on Facebook on Tuesday that the shadow government, whose members are made up of people in exile or hiding, have "launched a people's defensive war against the military junta."
He called on all citizens in Myanmar to "revolt against the rule of the military terrorists led by Min Aung Hlaing in every corner of the country".
Myanmar's military toppled the elected government of Aung San Suu Kyi and imprisoned the de facto leader and her associates on February 1 over accusations of voter fraud in favor of her National League for Democracy (NLD) party in elections last November, triggering mass protests.
The military's crackdown on anti-coup protests has left at least 962 dead, according to UN Special Envoy for Myanmar Christine Schraner Burgener.
Last month, military ruler Min Aung Hlaing declared himself prime minister in a newly formed caretaker government and vowed to hold new elections by 2023.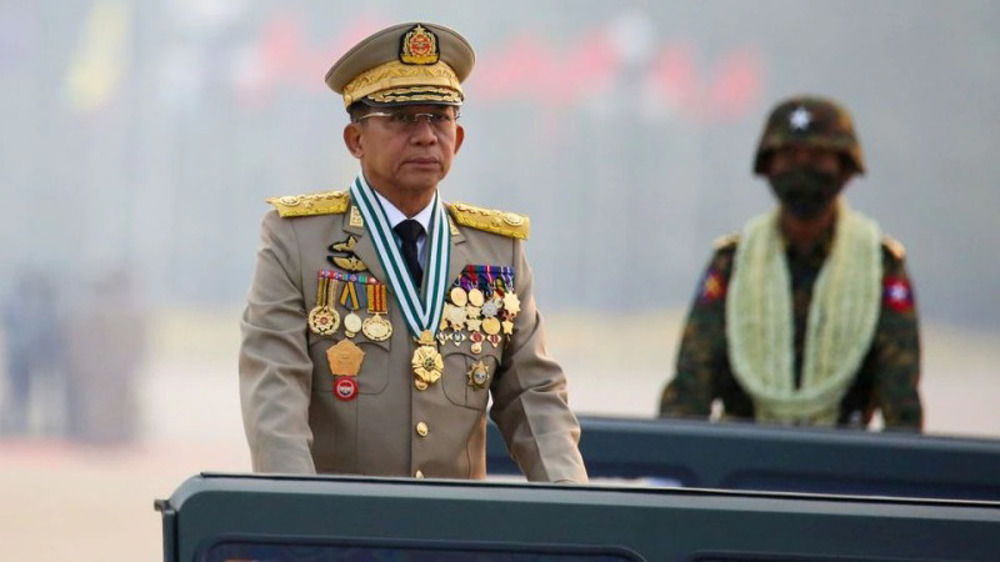 In his 14-point speech, Duwa Lashi La called on military-appointed administrators to "immediately" quit, and urged members of the security forces to join them.
The acting president also called on the People's Defense Force, the armed wing of NUG, to strike "every pillar of the junta's ruling mechanism".
He also called on ethnic forces, which have been fighting for decades for greater autonomy from the central government, to attack the military.
"All ethnic armed organizations, immediately attack the Min Aung Hlaing and the military council with different forms," Duwa Lashi La said, adding, "Fully control your lands. Attack and abolish the dictatorship and military administration with people power."
Some ethnic groups have forged alliances with the People's Defense Forces.
Referring to the declared "revolution" as a "just" uprising, the leader of the NUG stressed that it "shall triumph."
A special envoy of the ASEAN, which has been leading diplomatic efforts to end the crisis in Myanmar, said on Sunday that the military rulers had agreed to an ASEAN call for a four-month ceasefire by all sides in the conflict to ensure the smooth distribution of humanitarian aid expected as early as mid-September.
But a pro-democracy activist and another member of the NUG were skeptical that the junta would honor such a deal.
The military takeover of power has drawn widespread international condemnation.
Myanmar was ruled by the military from 1962 until 2011, when Suu Kyi ended the junta rule.