The head of Guinea's elite army unit who carried out the recent coup in the West African nation and ousted President Alpha Conde has barred government officials from leaving the country until further notice, ordering them to hand over their official vehicles as well.  
Lieutenant Colonel Mamady Doumbouya - a former French legionnaire officer –made the remarks at a gathering of Conde's cabinet ministers on Monday, adding that a curfew imposed in mining areas has been lifted.
He also vowed to set up a unity government to oversee a transition period, stressing that there would be no "witch hunt" against the former government.
"A consultation will be launched to set down the broad parameters of the transition, and then a government of national union will be established to steer the transition," he said, but did not specify how long the consultation or the handover would last.
This came a day after Guinean Special Forces declared in a short broadcast on state TV that they have dissolved the constitution and the government of Conde, following heavy gunfire around the presidential palace in the capital, Conakry.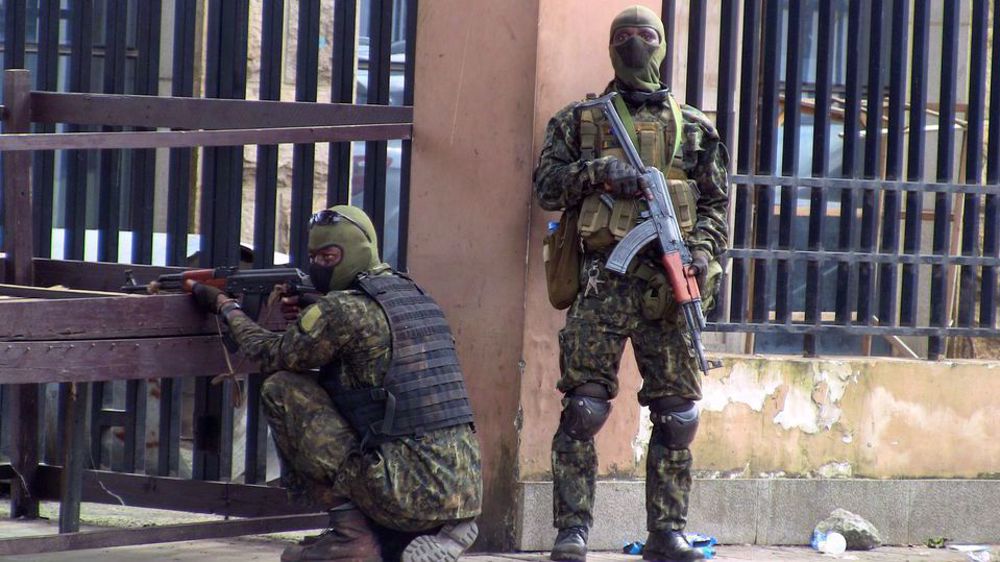 Soldiers who staged an uprising in the capital early on Sunday announced a nationwide curfew "until further notice" and the replacement of regional governors by the military.
They also said the West African nation's borders have been closed.  
However, a military spokesman said on state television on Monday that Guinea has reopened its land and air borders for commercial and humanitarian reasons in the wake of Conde's apparent overthrow.
Light traffic resumed and some shops reopened around the main administrative district of Kaloum in Conakry, which witnessed heavy gunfire throughout Sunday as the special forces battled soldiers loyal to Conde.
The latest development comes as uncertainty still remains in Guinea. While the special forces claim to have Conde in detention, other branches of the army are yet to publicly comment.  
This is while unverified videos shared on social media early on Sunday apparently showed Conde surrounded in a room by army special forces. His whereabouts were not immediately clear.
Doumbouya, draped in Guinea's national flag and surrounded by eight other armed soldiers, said in the broadcast on Sunday that "poverty and endemic corruption" had driven his forces to remove Conde from office.
The apparent coup was met by condemnation from some of Guinea's strongest allies. The United Nations immediately denounced the takeover, while the African Union and the Economic Community of West African States (ECOWAS) threatened sanctions.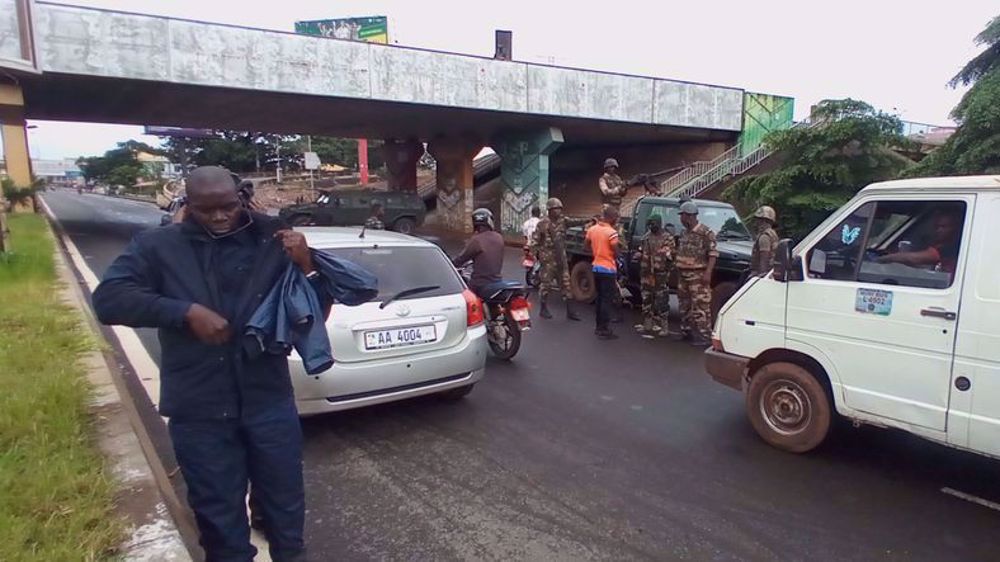 Conde won a third term in October after changing the constitution to allow him to stand again, despite violent protests from the opposition, raising concerns of further political upheavals in a region that has seen coups in Mali and Chad in recent months.
Guinea has seen sustained economic growth during Conde's decade in power thanks to its bauxite, iron ore, gold and diamond wealth, but few of its citizens have seen the benefits.
Critics say the government has used restrictive criminal laws to discourage dissent, while ethnic divisions and endemic graft have sharpened political rivalries.