Far-right groups have clashed with leftist protesters in a chaotic street showdown in the US city of Portland, Oregon, which ended in a gunfight.
Members of the Proud Boys, a frequently violent far-right group, and other extremists descended on Portland on Sunday for an event they called the "Summer of Love." The date of the event was chosen to commemorate an extraordinarily violent clash last summer in the city.
The event ended with a roving brawl along busy city streets in the Parkrose neighborhood after anti-fascist protesters returned fire at a man who shot at them with a handgun.
There were no reports of injuries in the shooting incident.
Portland police bureau confirmed that a man had been arrested in connection with the shooting.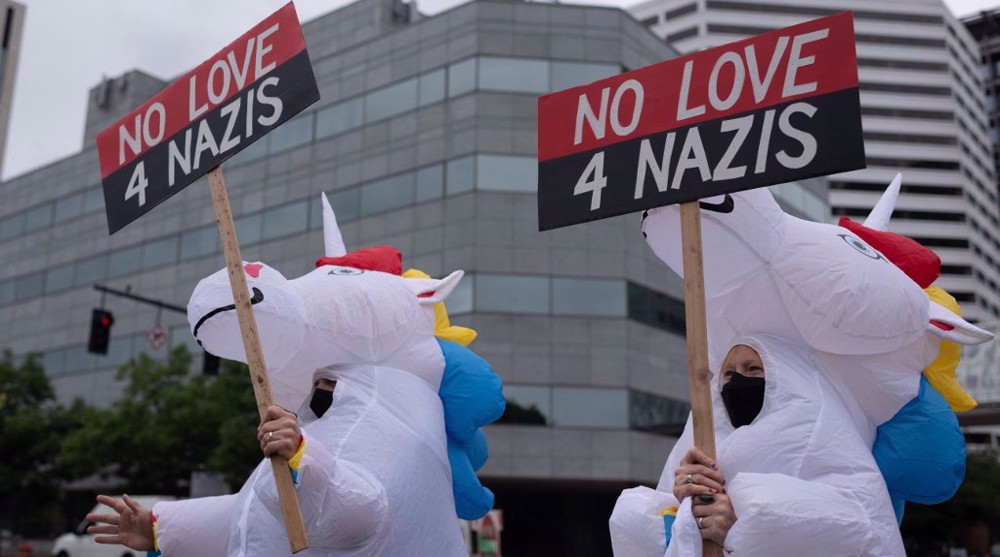 Some reports suggested the man was a Proud Boys supporter who was being chased away by Antifa members out of the neighborhood.
Early in the day, organizers of the far-right event said they were moving their rally from Waterfront Park downtown to a commercial parking lot in Northeast Portland.
Despite the relocation, hundreds of anti-fascists quickly assembled at Waterfront Park to stage a counterprotest.
Various speakers at the Proud Boys rally said people charged in the January 6 insurrection at the US Capitol were "political prisoners" who should be released.
Anti-fascists and Proud Boys exchanged words in an almost peaceful manner for the first few hours of the event. But that changed in the afternoon when the two sides started exchanging paintballs and bear mace.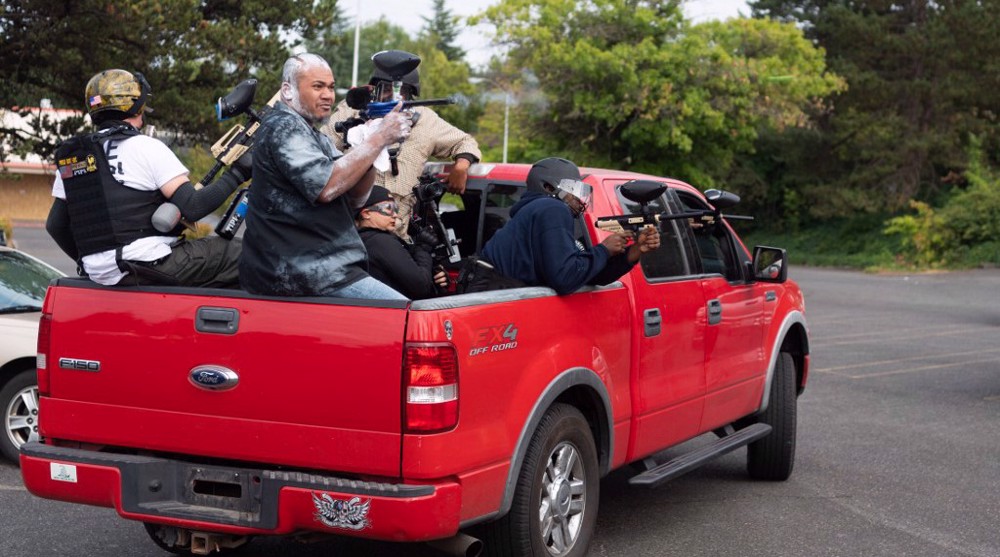 Proud Boys discharged rounds from airsoft guns and anti-fascists responded by throwing firework munitions in a street brawl that lasted nearly an hour.
Members of the anti-fascist crowd also shouted at and chased local journalists who were following the melee.
One local freelance photographer was reportedly attacked and injured.