Peru finally has a new president. The South American country's electoral authority has declared socialist Pedro Castillo as the next chief executive, putting the seal on weeks of bitter political bickering and rivalry among two camps in the wake of a run-off election on June 6.
Castillo won the election by only 44,000 votes against right-wing Keiko Fujimori. The official results had been delayed due to Fujimuri's plea to annul the election, as she claimed that up to 200,000 votes had been rigged, without providing evidence.
After a lengthy battle over the results, the Electoral Tribunal reaffirmed the election results on Monday.
"I proclaim Pedro Castillo as president of the republic and Dina Boluarte as first vice president," tribunal chief Jorge Salas said in a ceremony aired on television.
Hundreds of Castillo supporters, who had been camping in front of the Electoral Tribunal in the capital, Lima, for weeks, awaiting a final proclamation, broke out in celebration at the news, chanting, "Yes, we could."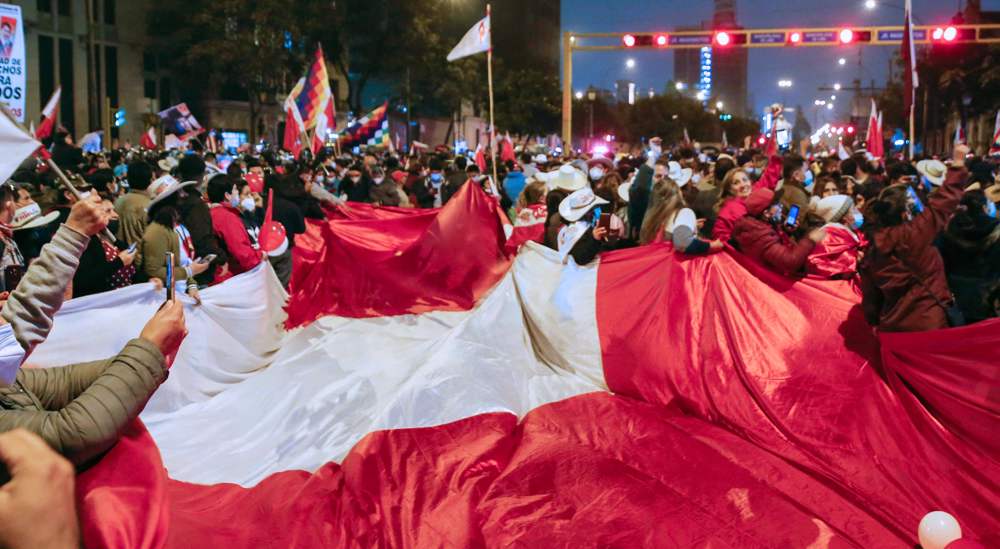 Castillo's inauguration is set for July 28.
President-elect Castillo called for national unity in his first comments, "I ask for effort and sacrifice in the struggle to make this a just and sovereign country."
Fujimori, the eldest daughter of the imprisoned former president Alberto Fujimori, said she conceded defeat "because it is what the law and the constitution that I have sworn to defend, mandates." But she repeated the allegations of voter fraud and said, "The truth is going to come out anyway."
Fujimori faces trial on charges of money laundering and bribery. She is free on bail due to the coronavirus pandemic.
Castillo, a 51-year-old indigenous Peruvian and former school teacher, is the first president from outside the elite. He first became known for leading a national teachers strike in 2017. He became a member of the Free Peru union and ran in the 2021 election to improve the lives of Peruvians contending with a recession worsened by the COVID-19 pandemic. Peru has had the highest global capital city death rate due to COVID-19.
Castillo promised while campaigning to redraft the constitution, raise taxes on mining firms, and use mining revenues to improve education and health services. Peru is the world's second-largest copper and zinc producing country.