Rebels in Ethiopia's Tigray say they have overtaken more territory, despite a unilateral ceasefire by government forces.
Getachew Reda, a spokesperson for the rebel Tigray People's Liberation Front (TPLF), said the group had gained control over Korem, a town 170 kilometers south of the region's capital, Mekelle, on Monday. The rebels also allegedly advanced further south, battling to take control of the major town of Alamanta.
Reda emphasized that the TPLF was determined to keep fighting to seize control of the region's prewar borders.
In November last year, Ethiopian Prime Minister Abiy Ahmed ordered a military offensive against the Tigray regional forces after months of a dispute between the government and the TPLF leadership. The feud started after Tigray decided to hold its own elections last September, defying the central government. Abiy's government had postponed elections due to the coronavirus pandemic.
Abiy also ordered the offensive after alleged attacks by the TPLF on government forces. But the government lost control of Mekelle in late June.
The war has destabilized the country and left thousands of casualties. More than 400,000 are facing famine as a result of the conflict, and tens of thousands have fled the fighting to neighboring Sudan. Both sides have been accused of atrocities.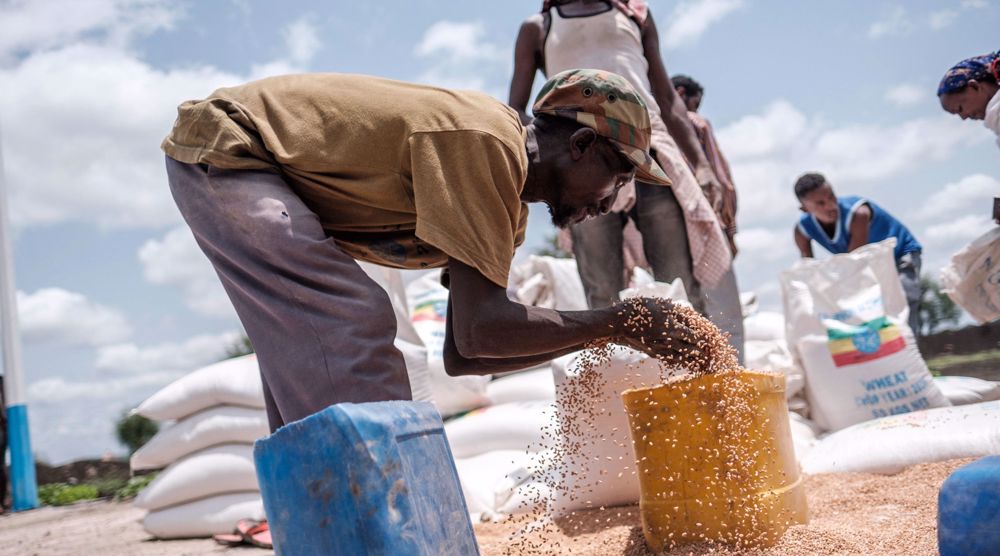 European Union (EU) foreign policy chief Josep Borrell on Monday urged an air bridge to facilitate the dispatch of aid to the region. "In spite of the ceasefire announced by the government of Ethiopia, what we are seeing in Tigray, what we are afraid Tigray is going to suffer, is a serious humanitarian crisis," Borrell said.
The Ethiopian government declared a unilateral ceasefire after its troops pulled out of Mekelle.
Borrell also asked EU member states to consider imposing sanctions on Abiy's government as a restrictive measure to stop the war.
Separately, the US called for reconciliation.
"In this period following the election, it's critical that Ethiopians come together to confront growing divisions. We urge politicians and community leaders to reject violence and to refrain from inciting others to violence," US State Department spokesman Ned Price told reporters on Monday.
The World Food Programme also said on Monday that the first humanitarian convoy to enter the Tigray region in two weeks had reached the region's capital.