Iranian Deputy Foreign Minister for Political Affairs Ali Bagheri Kani says the expansion of relations with Armenia in various fields will serve the two nations' interests and improve stability and security in the South Caucasus region.
In a meeting with visiting Armenian Deputy Foreign Minister Mnatsakan Safaryan in Tehran on Monday, Bagheri Kani said the Islamic Republic is resolute on further promotion of bilateral cooperation.
The Armenian diplomat, for his part, hailed Iran's support for his country's territorial integrity and said Yerevan is determined to bolster cooperation with Tehran, particularly in the trade and economic fields.
He expressed hope that Iran and Armenia would continue to boost growing ties.
Bagheri Kani and Safaryan also discussed the latest developments in the region and stressed the importance of strengthening cooperation among regional countries.
Safaryan, who is on an official visit to Tehran at the head of a delegation, earlier held a meeting with Iranian Foreign Minister Hossein Amir-Abdollahian on Sunday.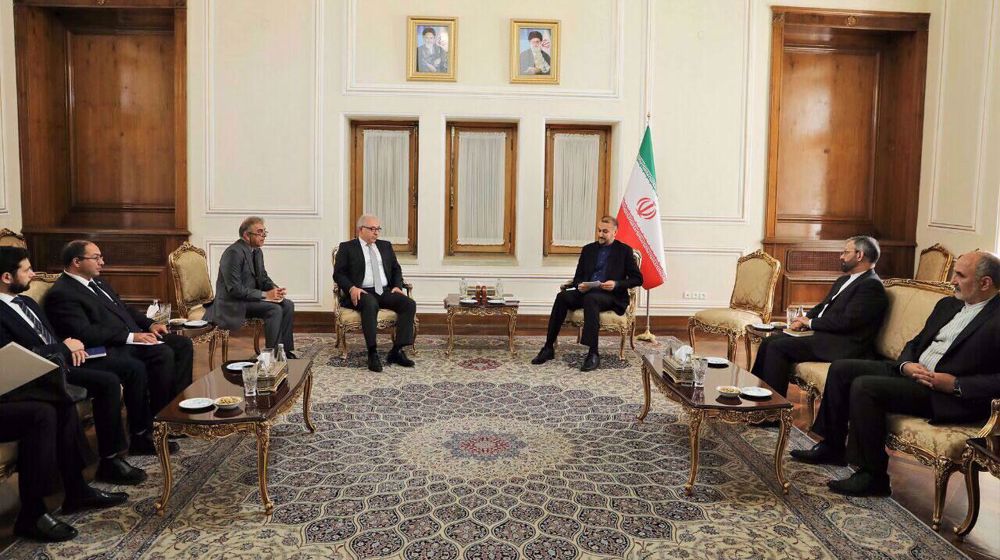 Amir-Abdollahian said the opening of Iran's consulate general in the city of Kapan, located in the southernmost Armenian province of Syunik, in October was a practical and important step to increase trade exchanges and economic relations.
Safaryan said Tehran and Yerevan enjoy great capacities and appropriate potential to expand economic cooperation and stressed the importance of implementing the agreements already reached between the two sides.
He also praised Iran's principled and constructive stance on countries' right to defend their territorial integrity, and opposed any change in international borders.
---
Press TV's website can also be accessed at the following alternate addresses: