Powerful storm Fiona has lashed eastern Canada with hurricane-strength winds and torrential rainfall damaging property and leaving hundreds of thousands of homes and businesses without power.
The storm made landfall as a post-tropical cyclone in Nova Scotia and Prince Edward Island on Saturday morning, blowing over trees and knocking out electricity.
About 80% of customers, or 414,000, were affected by outages in Nova Scotia, and 95%, or 82,000, were without power on Prince Edward Island, utility companies said.
"We are seeing significant impacts from the storm including uprooted trees, broken poles and downed power lines across the province," Nova Scotia power said.
NB Power in New Brunswick also reported 44,000 were without electricity.
A local state of emergency was also issued in Cape Breton — the largest city in Sydney, Nova Scotia — amid widespread power outages, road closures and damage to homes in the area. 
Mayor of Cape Breton Regional Municipality, Amanda McDougall, said a shelter set up overnight has already been filled and that officials are looking to open more.
"There are homes that have been significantly damaged due to downed trees, big old trees falling down and causing significant damage. We're also seeing houses that their roofs have completely torn off, windows breaking in. There is a huge amount of debris in the roadways," McDougall said.
"There is a lot of damage to belongings and structures but no injuries to people as of this point. Again we're still in the midst of this," she continued. "It's still terrifying. I'm just sitting here in my living room and it feels like the patio doors are going to break in with those big gusts. It's loud and it is shocking."
Fiona, which nearly a week ago battered Puerto Rico and other parts of the Caribbean, weakened somewhat as it traveled north after racing through Nova Scotia.
The Canadian Hurricane Centre said it recorded what may have been the lowest barometric pressure of any storm to hit land in the country's history.
According to the US National Hurricane Center (NHC), the center of the storm is now in the Gulf of St. Lawrence about 200 miles (340 km) northeast of Halifax, carrying maximum winds of 85 miles per hour (140 kph) and barreling north at around 23 mph (37 kph).
Experts predicted high winds, storm surges and heavy rainfall from Fiona. The storm was forecast to gradually weaken but was expected to maintain hurricane-force winds until Saturday afternoon, the NHC said.
Despite downgrading from a massive Category 4 hurricane, meteorologists have warned that Fiona will likely still bring hurricane-strength gusts, drenching rains and huge waves to the Canadian coastline.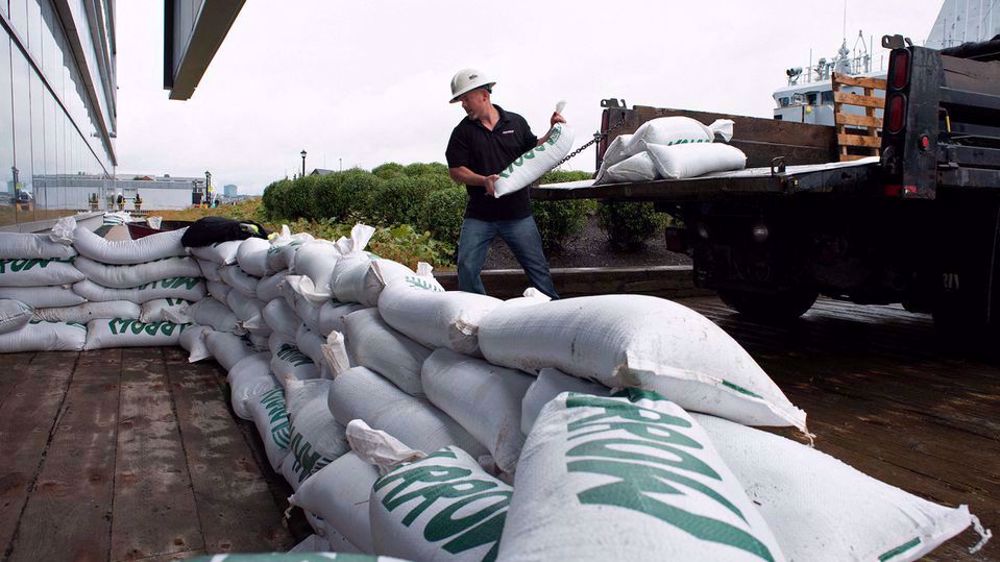 Canadian authorities sent emergency alerts in Nova Scotia and Prince Edward Island, warning of severe flooding along shorelines and extremely dangerous waves. People in coastal areas were advised to evacuate.
The fast-moving Fiona is predicted to move quickly across Canada's maritime provinces until Sunday.
Meanwhile, Canadian Prime Minister Justin Trudeau has delayed Saturday's departure for Japan, where he was to attend the funeral of former Prime Minister Shinzo Abe, to receive briefings and support the government's emergency response, Press Secretary Cecely Roy said on Twitter.
The country's two largest carriers, Air Canada and WestJet Airlines, also suspended regional service starting Friday evening.