Canadian Prime Minister Justin Trudeau's government has introduced legislation to implement a "national freeze" on the sale, purchase, importation, and transfer of handguns in the country, a week after a school massacre in the US state of Texas.
Justin Trudeau announced the legislation on Monday, citing a surge in gun violence.
"We need only look south of the border to know that if we do not take action firmly and rapidly it gets worse and worse and gets more difficult to counter," he said, raising an alarm about the gun pandemic in the US. 
A deadly shooting at an elementary school in Texas last Tuesday killed 21 people, most of them children. It was the worst massacre at a US school since a gunman killed 26 people, including 20 children, at Sandy Hook Elementary School in Connecticut in December 2012.
Elite sport shooters, Olympic athletes, and security guards are among the people who would be excluded from the ban, according to the proposal.
Moreover, Canadians who already have handguns in their possession would be allowed to keep them.
The handgun freeze is part of a gun-control package that also includes limits on the size of long-gun magazines so they can never hold more than five rounds.
The legislation, if passed, would also ban the sale and transfer of large-capacity magazines, and prevent anyone subject to a protection order or who has engaged in domestic violence or stalking from obtaining or keeping a firearms license.
It would also ban some toys that look like real guns, as a man carrying a pellet gun was shot dead by Toronto police last week.
"Because they look the same as real firearms, police need to treat them as if they are real. This has led to tragic consequences," Justice Minister David Lametti told reporters.
The bill introduced by the Liberal minority government is expected to clear the parliament with the support of the left-leaning New Democratic Party.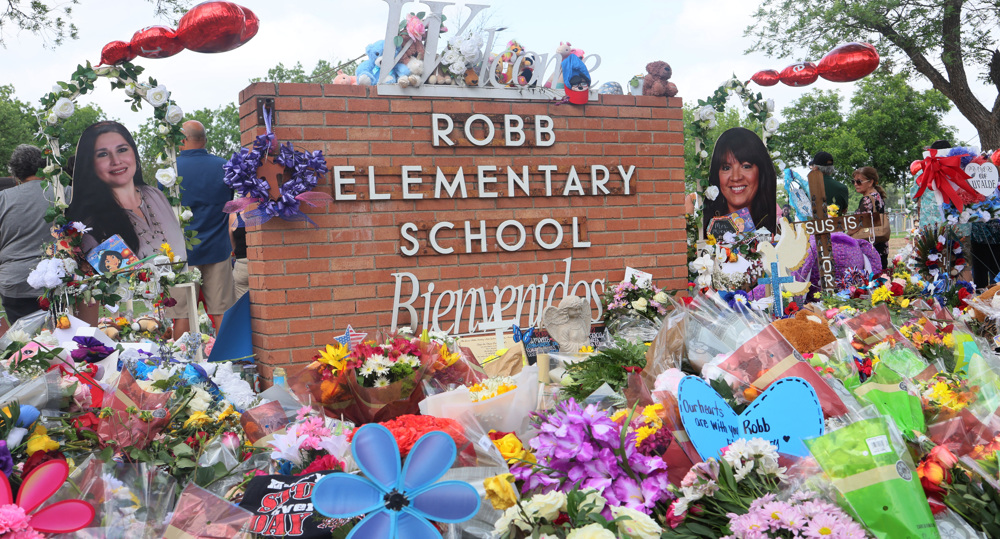 'Bury his head in sand'
The Conservatives decried the Liberal gun-control efforts for, what they said, unfairly targeting law-abiding gun owners and failing to adequately stamp out the smuggling of illegal weapons across borders.
"Today's announcement fails to focus on the root cause of gun violence in our cities: illegal guns smuggled into Canada by criminal gangs," Raquel Dancho, the Conservative public safety critic, wrote in a tweet on Monday.
"The PM has had 7 years to fix this serious issue yet he continues to chase headlines and bury his head in the sand."
The handgun freeze was also slammed by Rod Giltaca, the head of the Canadian Coalition for Firearm Rights, as "absurd".
He said authorities were not using the tools they already had to tackle gun violence, including calling people listed as references on gun license applications.
Canada has stronger gun legislation than the United States, but its gun homicide rate has been alarmingly rising.
According to Statistics Canada, the percentage of firearm-related homicides rose from 26 percent in 2013 to 37 percent in 2020.
In 2020, Canada banned 1,500 makes and models of "military-style assault weapons", including the AR-15 rifle, in the wake of a mass shooting in Nova Scotia.
The government on Monday announced that it plans to introduce a mandatory buyback program that would compensate owners of the banned firearms.
Public Safety Minister Marco Mendicino, flanked by the premier on Monday, confirmed the "imminent launch of the initial phase" of the program.