The United States has asked Honduras to arrest and extradite former President Juan Orlando Hernández based on "credible media reports" accusing him of corruption and drug trafficking.
The Honduran Foreign Ministry initially said via Twitter that it had notified the country's Supreme Court of Justice of an American request, delivered via the US embassy, for the arrest of a Honduran politician. The ministry did not reveal the identity of the politician.
However, Honduran officials, including Vice President Salvador Nasralla, confirmed on Monday that the US wanted Hernández arrested for the purpose of extradition.
Later, the president of the Supreme Court of Justice called an urgent session of the full court for Tuesday to choose a judge to examine the extradition request from the United States.
CNN en Español first reported that the politician named in the US extradition request was Hernández, broadcasting images of the document and communication from the ministry to the court naming the former president.
National Police and soldiers surrounded the neighborhood around Hernández's home Monday night after the US request was made public. Barriers were set up at all of the entrances to keep the press and residents out.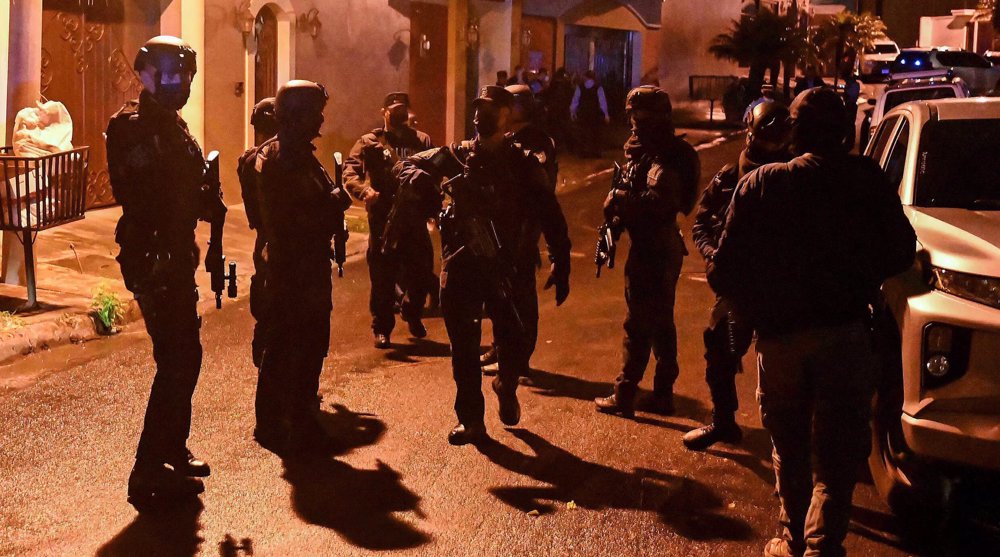 New York prosecutors have accused Hernández, who left office last month, of being involved in drug trafficking operations.
Last week, US Secretary of State Antony Blinken also laid out ambiguous charges against Hernandez, saying he was included on a list of individuals accused of undermining democracy in El Salvador, Guatemala and Honduras.
"The United States is advancing transparency and accountability in Central America by making public visa restrictions against Honduras' former president, Juan Orlando Hernandez, on account of corrupt actions," Blinken said on Twitter on February 7. "No one is above the law."
The top US diplomat also cited "credible media reports" to accuse Hernandez of engaging in and facilitating acts of corruption and narco-trafficking.
Hernández's lawyer, Hermes Ramírez, accused authorities of being unfair to the former president.
"At this time the secretary of security is violating the rule of law by wanting to execute an arrest order violating the procedure that is established by law," the lawyer told local media. "We leave clear the abuse that my client ex-President Juan Orlando Hernández is the subject of."
The day Hernández left office to be replaced by President Xiomara Castro, he was sworn in as Honduras' representative to the Central American Parliament.
Ramírez said Monday night that the former president had immunity because of his position in the regional parliament and insisted that he had a right to a presumption of innocence.
Hernandez has denied all charges and says the accusations leveled against him are part of a revenge campaign from the same drug lords that his government arrested or extradited to the United States.