Braving inclement weather, Iranians from different walks of life have taken to the streets across the country to commemorate the 43rd anniversary of the Islamic Revolution.
The motorcade rallies in the capital Tehran began at 9:30 a.m. local time (06:00 GMT) Friday, with cars and motorbikes from different parts of the city marching toward the iconic Azadi Square.
Patriotic songs filled the air as people waved their national flag and posters from their cars and motorbikes.
The traditional foot processions were again called off this year in the wake of fresh spike in coronavirus cases in the country fueled by the omicron variant.  
Bahman 22, which corresponds with February 11, is observed each year with tremendous patriotic fervor in the Islamic Republic of Iran.
On this day, forty three years ago, the West-backed monarch Mohammad Reza Pahlavi was overthrown in a popular uprising led by Ayatollah Ruhullah Khomeini, the charismatic leader of the Islamic revolution.
It also ended the meddling of foreign hegemonic powers, most notably the US, in Iran's internal affairs.
Pictures from the motorcade rally in Tehran today: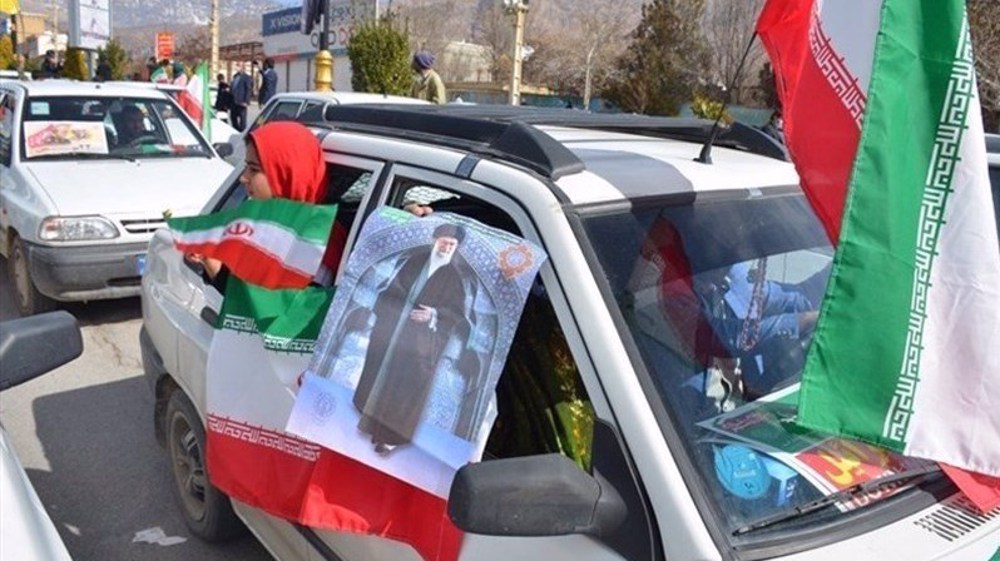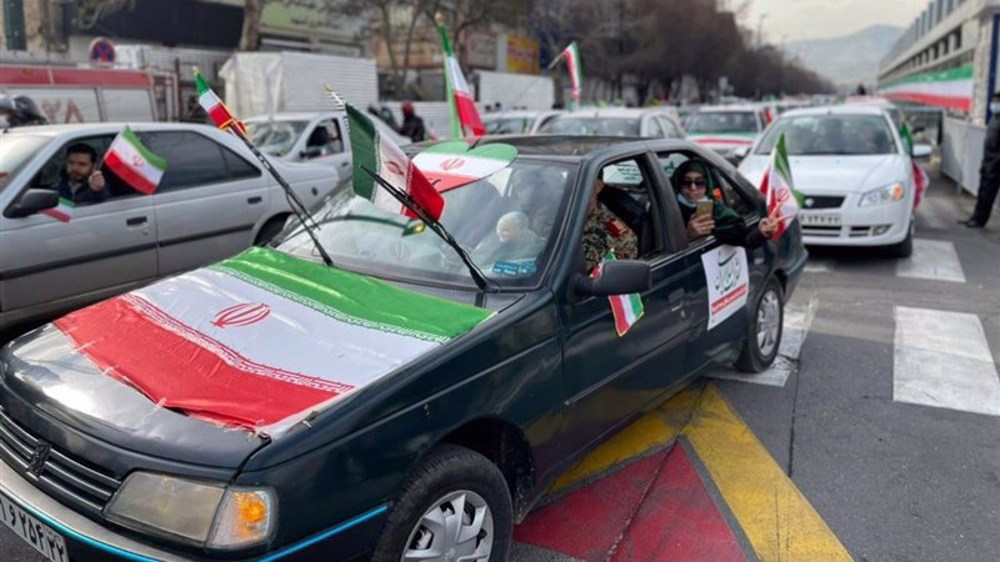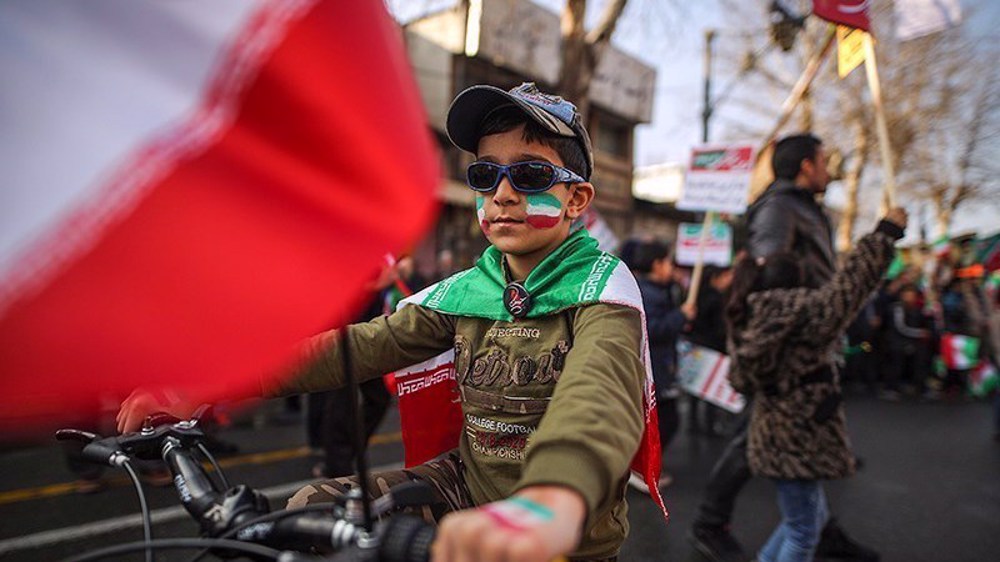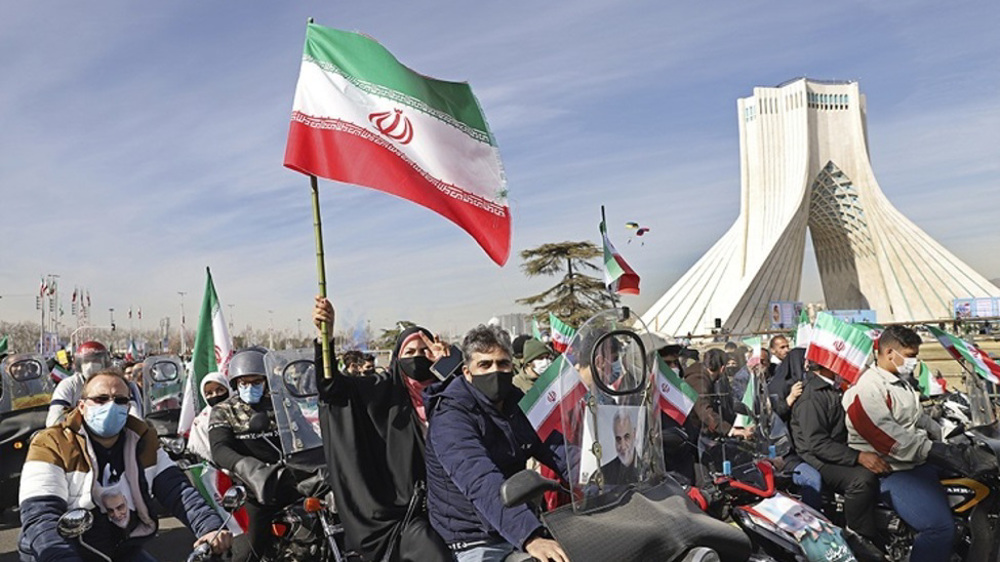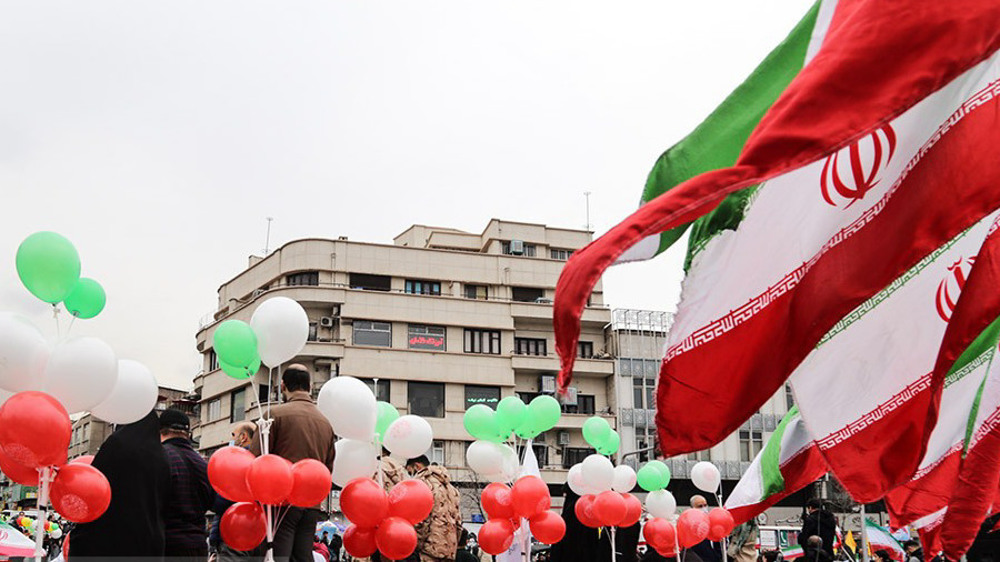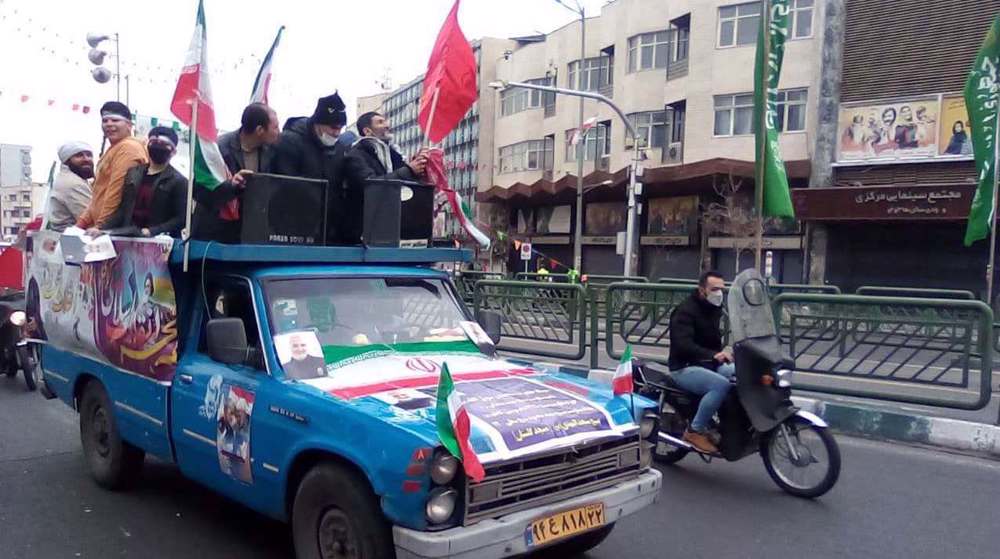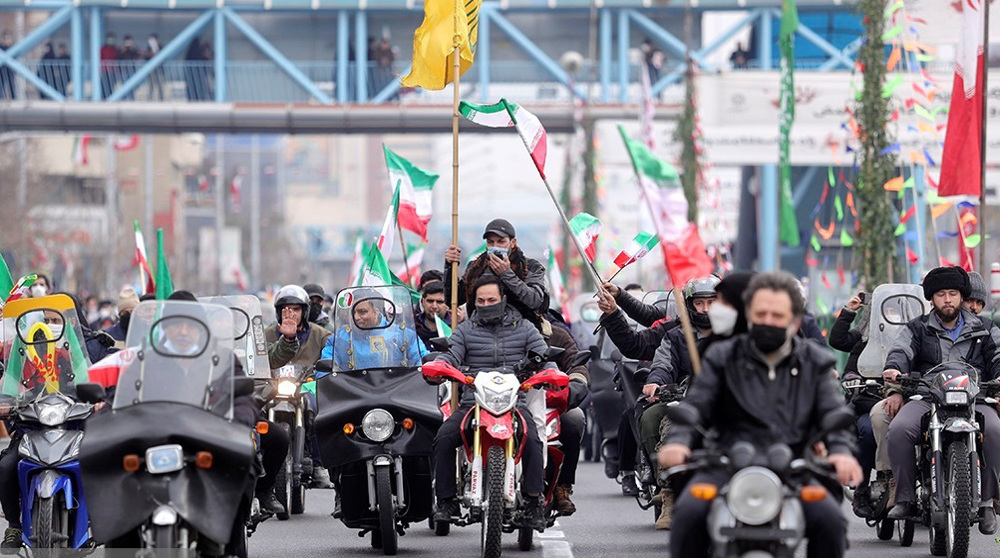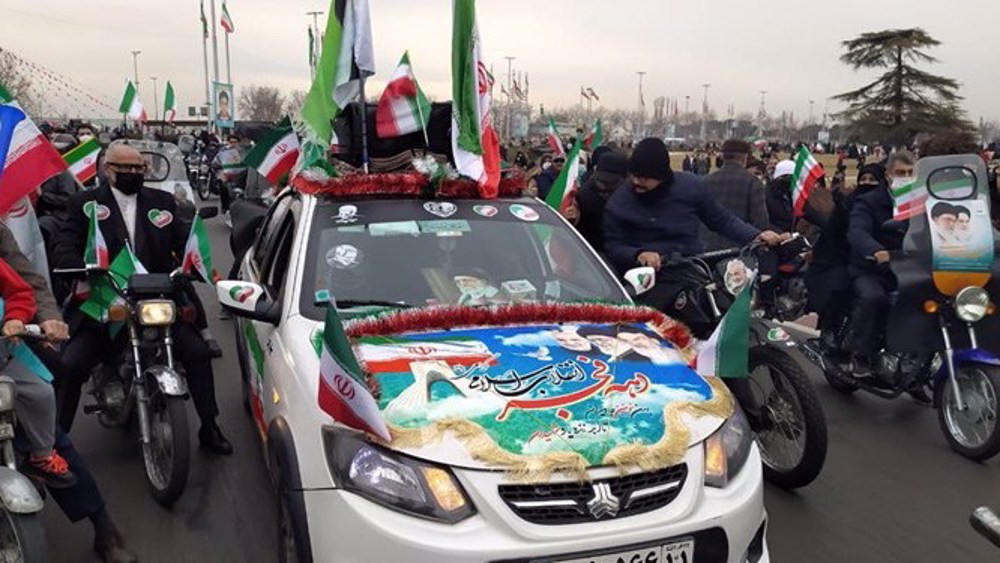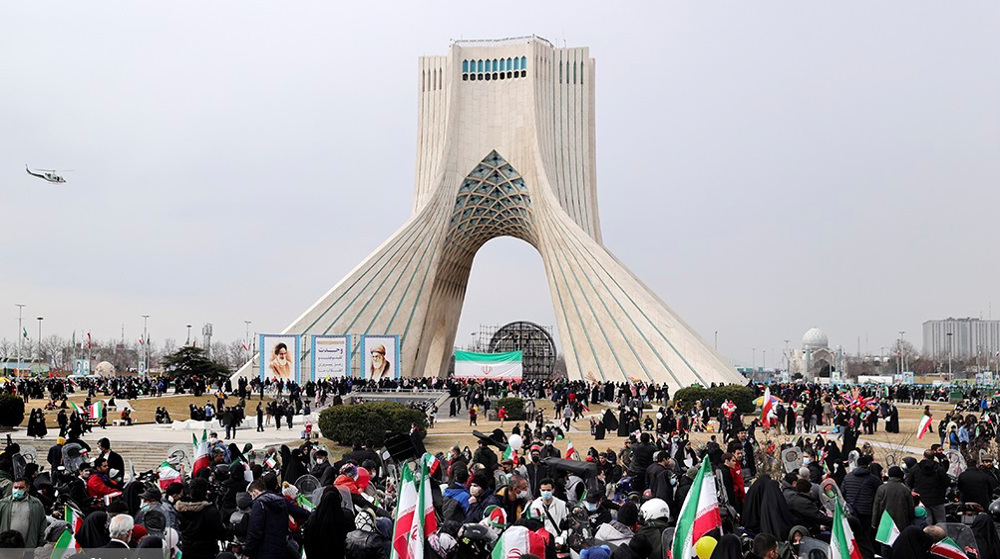 ---
Press TV's website can also be accessed at the following alternate addresses: