The Yemeni Army has released the video footage of a large-scale military offensive carried out by Yemeni soldiers and allied fighters from Popular Committees in the country's strategic central of Ma'rib, where dozens of Saudi troopers and their mercenaries were killed or wounded in the process.
The video shows the geographic positions of Saudi-led coalition forces and their mercenaries north of the al-Jubah district, which was captured by Yemeni Armed Forces during Operation Spring of Victory II.
It then shows Yemeni army soldiers and Popular Committees fighters targeting vehicles carrying Takfiri Saudi mercenaries along a road as the extremists flee from the district of Jabal Murad, located in the south of Ma'rib.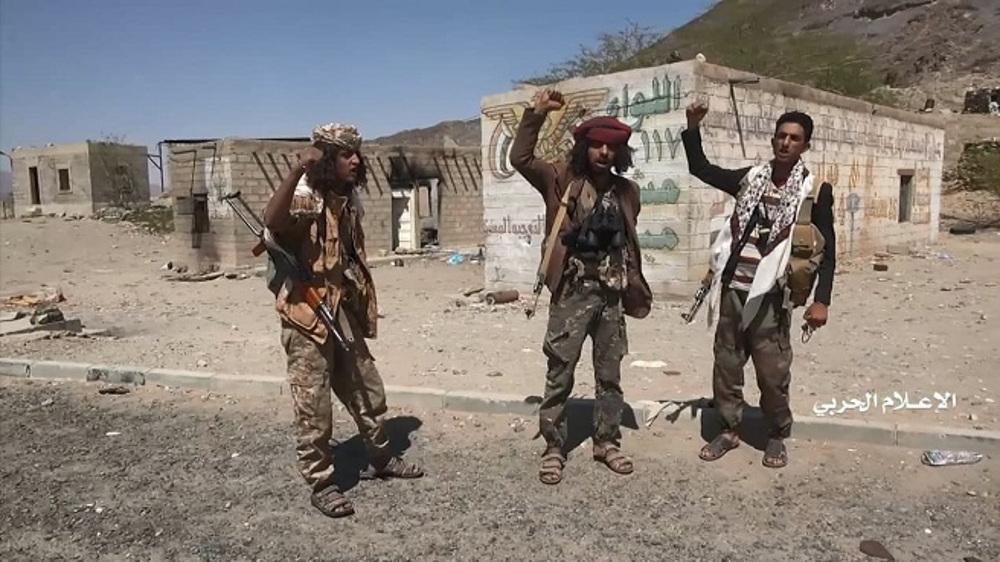 Yemeni Armed Forces are later seen inspecting ammunition boxes and pickup trucks left behind by Saudi-sponsored militants.
There are also scenes of Yemeni fighters attending to injured Saudi mercenaries.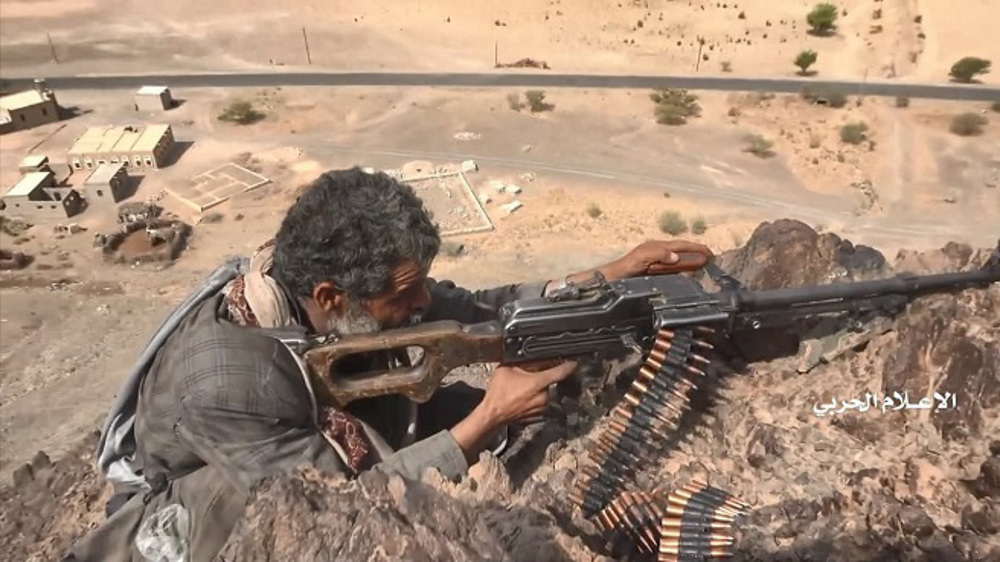 Yemeni army soldiers and Popular Committees fighters could be heard chanting slogans against the United States and Israel.
Moreover, stacks of hashish and other narcotics were seized from Saudi mercenaries.
The video goes on to show Yemeni army troops and their allies roaming around Umm Reesh base in the al-Jubah district of Ma'rib, after they managed to seize the key military facility following hours of fighting with Saudi-backed Takfiri militants.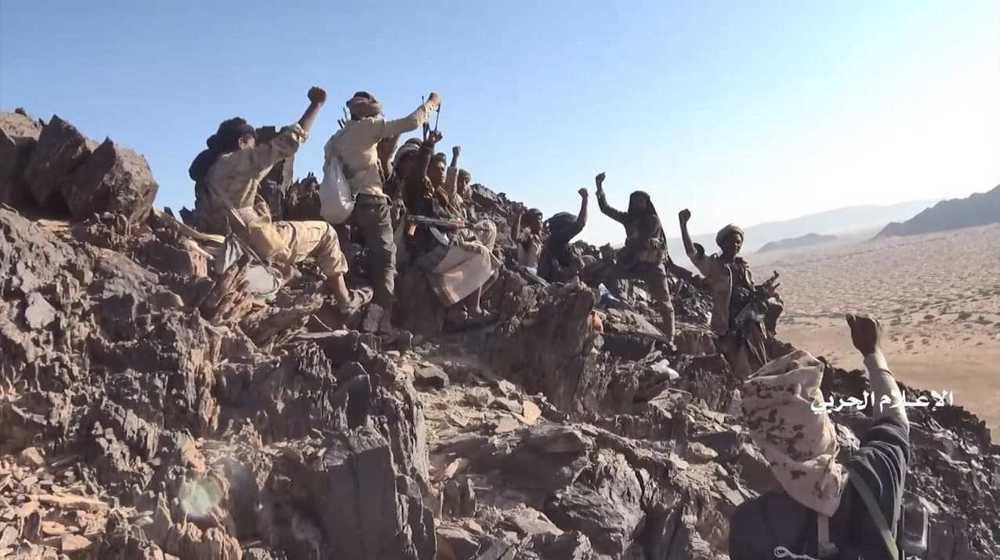 UAE forms 90,000-strong militia force in southern Yemen: Official
Meanwhile, an official from the administration of Yemen's fugitive former president, Abd Rabbuh Mansur Hadi, says the United Arab Emirates (UAE) has assembled a 90,000-strong militia force across Yemen, whose members receive monthly salaries.
The governor of Yemeni Shabwah province, Mohammed Saleh bin Adeow, said the UAE-backed militants do not operate under the command of pro-Hadi troops.
They have frequently engaged in bitter clashes with Hadi loyalists, and carried out attacks and assassinations, Arabic-language al-Khaleej Online news website quoted Adeow as saying.
He further noted that UAE mercenaries are present throughout Yemen and are wrecking havoc in the provinces of al-Mahrah, Hadhramaut, Shabwah, Abyan, Aden, Ta'izz and Hudaydah among many areas.
Saudi Arabia, backed by the US and regional allies, launched the war on Yemen in March 2015, with the goal of bringing the Hadi government back to power and crushing popular Ansarullah. The war has left hundreds of thousands of Yemenis dead, and displaced millions more. It has also destroyed Yemen's infrastructure and spread famine and infectious diseases.
Yemeni armed forces and the Popular Committees have grown steadily in strength against the Saudi-led invaders and left Riyadh and its allies bogged down in the country.